Guidelines for Meaningful Prayer in Counseling

Dr. James E. Johnson
Dr. Johnson has 40 years counseling experience. He holds degrees in counseling and theology and is an ordained minister, as well as a licensed and certified counselor. He has authored three books: The Gift of a Sound Mind, Freedom From Depression, and Weaving the Family Tapestry. Dr. Johnson is also the Director of Upward Call and Shepherd's Touch Counseling Ministries located in New Holland and Leola, PA. The following article is an excerpt from Dr. Johnson's book, "Weaving the Family Tapestry: Biblical Principles for Counseling Couples and Families." You can order a copy of Dr. Johnson's insightful book by calling 717.656.4834 or sending an e-mail to shepherdstouch@frontiernet.net.

The following questions cry out for a response from a Christian counselor: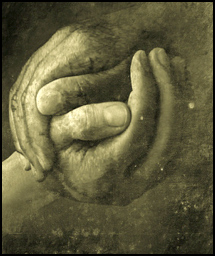 Question #1: When Should We Pray?
Believers are to "pray without ceasing," which means we're continually in a prayerful attitude (1 Thess. 5:17). Yet certain situations call for concentrated prayer, such as the beginning and end of a session. These guidelines will help us intersperse prayer throughout the counseling process:
• Pray in advance of an appointment. A pastor once asked me to work with his family. I felt a powerful urge to pray for his family, which knit my heart with them before we met.
• Pray before people arrive. "I pray for ten minutes before each session," a supervisee told me. "This is a great help to me and a blessing to my clients." Counselors generally take a break between sessions, which we often use to write notes or grab a cup of coffee. Imagine spending these moments before the Lord, asking Him to calm our hearts and to guide us through an upcoming session.
• Pray at or near the beginning of an interview. I pause for prayer after I have completed the joining stage in the first session, which means that fifteen to twenty minutes have elapsed. This enables me to lift up each individual by name. For example, "God, please help Johnny as he works through issues at school." I pray closer to the beginning in subsequent sessions. I invite God's Presence into our midst, summon His wisdom and ask for His peace to rest on us.
• Send up "arrow prayers," or pointed pleas for help, throughout the session (Eph. 6:18). These silent petitions invite God's intervention into difficult situations.
• Call a "prayer time out" when you hit an impasse. "Let's pray now because this issue calls for supernatural intervention," we say. We ask the Lord to help with perplexing problems, which often leads to a breakthrough (James 5:16).
• Bless the family in prayer. Draw on the prayers in Numbers 6:24-26 and Jude 24-25. The prayer of Jabez and the petition of Moses are also marvelous supplications (See 1 Chron. 4:10; Ps. 90:13-17). These passages serve as a way to open a session, or close as a benediction.
• Pray at the end. A closing prayer is loaded with thanksgiving for the Lord's guidance during our time together. This is often a precious time of ministry as people confess sins, forgive one another and garner encouragement from the Lord. This supports clients as they work through problems, sends them home with God's blessing and places them in His hands until we meet again.
• Pray between meetings. Lift your clients to the Lord on a regular basis. Ask, "How would you like me to pray for you this week?" Then we can be specific about individual needs.
• Send a note or e-mail reminding people that you're praying for them. This will warm the hearts of those we serve.
Action plan
Use several ideas from this list in counseling and document the results.
Question #2: Who Should We Ask to Pray?
I recommend that you lead in this area in the opening stages of therapy, as these points indicate:
• A counselor's prayer opens people's hearts to God, builds trust and keeps the session flowing.
• This enables us to take the lead from the beginning.
• Asking a family member to pray can create an awkward situation. I've seen people flush with embarrassment when they're asked to pray, which interferes with a goodstart. For example, I once asked a father to lead in prayer near the beginning of a session. His hands were shaking and he wiped perspiration as he stammered through a string of religious phrases. His children snickered as dad struggled. So we want clients to feel comfortable before we ask them to pray.
There are benefits of asking certain people to pray, particularly at the close of a session. For instance:
• This strengthens someone's role as a spiritual or emotional leader. Inviting dad to pray reinforces his position as a spiritual head. A mother's prayer originates in her heart and resonates with emotion, thereby reminding people of the significance of feelings. A teenager's prayer is a sincere petition for wisdom and guidance. A child's prayer is a precious recitation that makes everyone smile.
• Asking clients to close in prayer takes the reins from our hands and places them in the family's control, thereby letting people know that they are in charge of their destiny.
Action plan
List several disadvantages, or warning signs, of asking a family member to pray. Also note the advantages or therapeutic gains involved in this move.
Question #3: What Is the Role of Prayer?
• Prayer stands tall as a way to help troubled families (1 Tim. 2:1). This quiets people's hearts and cuts through the tension that hovers over the room.
• Prayer speaks volumes regarding our motivation. This lets people know that we are drawing on God's resources, which is highly reassuring to believers (Prov. 3: 5-8).
• A time of prayer is often the most meaningful moment in a session. "Our prayer times help me more than any101thing," clients declare. God's love and power touching people is the most significant thing that can happen in counseling.
• Prayer opens the door for God's wisdom to flow (Prov. 1:7). There are times when I work with all my might with limited results. But God plants insights into people's hearts, sometimes in a matter of minutes, when we pray.
• Counselors need supernatural wisdom to untangle the complex web of troubled families. Their convoluted tapestry makes us feel helpless. "All we can do is pray about these issues," a perplexed practitioner laments. But this depicts prayer as a last ditch effort or an inept maneuver. Never! Prayer submits our needs to a powerful God who is infinitely sympathetic to our infirmities and intimately concerned about our welfare (Heb. 4:15).
• Prayer touches people's hearts and brings about change (Mal. 4:5-6).
Question #4: How Can We Pray Effectively?
Here are several ways to accomplish this task:
• Make your prayers pinpointed and suited to particular needs.
• Pray for the peace of God to fill people's hearts (Jn. 14:27).
• Pray that the family will share each other's concerns and bear one another's burdens (Gal. 6:2).
• Ask God to help them solve their most pressing problems (James 1:5).
• Pray prayers from the Bible (See Jn.17:20-24; Eph.1:15-19; Phil 1:9-11; Col. 1:9-13).
• Pray for an outpouring of supernatural wisdom in your sessions (Prov. 9:19; 1 Cor. 10:13).
Action plan
Think back on a prayer time with a client. Which of the above criteria did you apply? What was most effective about this experience?
This article is designed to provide accurate and authoritative information in regard to the subject matter covered. It is shared with the understanding that neither the author nor Tony Cooke Ministries is engaged in rendering legal, accounting, psychological, medical or other professional services. Laws and regulations are continually changing, and can vary according to location and time. No representation is made that the information herein is applicable for all locations and times. If legal advice or other expert assistance is required, the services of a competent professional person should be sought.
© Tony Cooke Ministries, Inc. All Rights Reserved
https://tonycooke.org/wp-content/uploads/2022/09/TCMLogo2022-300x138.png
0
0
Tony Cooke
https://tonycooke.org/wp-content/uploads/2022/09/TCMLogo2022-300x138.png
Tony Cooke
2014-11-14 19:45:46
2014-11-14 19:45:46
Guidelines for Meaningful Prayer in Counseling by Dr. James E. Johnson