Thoughts for Mother's Day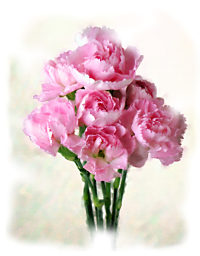 The following is a collection of quotes, sayings, stories, illustrations, and scriptures about mothers. It is my desire that any person wanting to remember his or her own mother or to reflect on the value of motherhood will find great inspiration here. I also trust this will be a helpful resource as pastors endeavor to fittingly honor those special ladies on Mother's Day. Read Tony's tribute to his mother.
The Origin of Mother's Day
In the United States, Mother's Day was first suggested in 1872 by Julia Ward Howe (who wrote the words to the Battle hymn of the Republic) as a day dedicated to peace. Ms. Howe would hold organized Mother's Day meetings in Boston, Mass every year.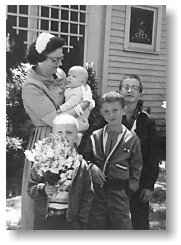 In 1907 Anna Jarvis, from Philadelphia, began a campaign to establish a national Mother's Day. Ms. Jarvis persuaded her mother's church in Grafton, West Virginia to celebrate Mother's Day on the second anniversary of her mother's death, the 2nd Sunday of May. By the next year Mother's Day was also celebrated in Philadelphia.
Ms. Jarvis and her supporters began to write to ministers, businessman, and politicians in their quest to establish a national Mother's Day. It was successful as by 1911 Mother's Day was celebrated in almost every state. President Woodrow Wilson, in 1914, made the official announcement proclaiming Mother's Day as a national holiday that was to be held each year on the 2nd Sunday of May. He established the day as a time for "public expression of our love and reverence for the mothers of our country." By then it had become customary to wear white carnations to honor departed mothers and red to honor the living, a custom that continues to this day.
While many countries of the world celebrate their own Mother's Day at different times throughout the year, there are some countries such as Denmark, Finland, Italy, Turkey, Australia, and Belgium which also celebrate Mother's Day on the second Sunday of May.
The Influence of a Mother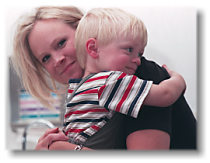 "All that I am or ever hope to be, I owe to my angel Mother."
– Abraham Lincoln
"I remember my mother's prayers and they have always followed me. They have clung to me all my life."
– Abraham Lincoln
"My mother was the most beautiful woman I ever saw. All I am I owe to my mother. I attribute all my success in life to the moral, intellectual and physical education I received from her."
– George Washington
"Mothers have as powerful an influence over the welfare of future generations as all other earthly causes combined."
– John S.C. Abbott
"There never was a woman like her. She was gentle as a dove and brave as a lioness… The memory of my mother and her teachings were, after all, the only capital I had to start life with, and on that capital I have made my way."
– Andrew Jackson
"An ounce of mother is worth a ton of priest."
– Spanish proverb
"The hand that rocks the cradle is the hand that rules the world."
– W. R. Wallace
"The mother's heart is the child's schoolroom."
– Henry Ward Beecher
"In all my efforts to learn to read, my mother shared fully my ambition and sympathized with me and aided me in every way she could. If I have done anything in life worth attention, I feel sure that I inherited the disposition from my mother."
– Booker T. Washington
"I cannot tell you how much I owe to the solemn word of my good mother."
– Charles Haddon Spurgeon
"Education commences at the mother's knee, and every word spoken within the hearing of little children tends towards the formation of character."
– Hosea Ballou
"Sometimes the strength of motherhood is greater than natural laws."
– Barbara Kingsolver
"The future destiny of a child is always the work of the mother."
– Napoleon Bonaparte
"To describe my mother would be to write about a hurricane in its perfect power."
– Maya Angelou
"It seems to me that my mother was the most splendid woman I ever knew… I have met a lot of people knocking around the world since, but I have never met a more thoroughly refined woman than my mother. If I have amounted to anything, it will be due to her."
– Charles Chaplin
"The mother, more than any other, affects the moral and spiritual part of the children's character. She is their constant companion and teacher in formative years. The child is ever imitating and assimilating the mother's nature. It is only in after life that men gaze backward and behold how a mother's hand and heart of love molded their young lives and shaped their destiny."
– E.W. Caswell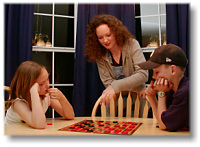 "The noblest calling in the world is that of mother. True motherhood is the most beautiful of all arts, the greatest of all professions. She who can paint a masterpiece or who can write a book that will influence millions deserves the plaudits and admiration of mankind; but she who rears successfully a family of healthy, beautiful sons and daughters whose immortal souls will be exerting an influence throughout the ages long after painting shall have faded, and books and statues shall have been destroyed, deserves the highest honor that man can give."
– David O. McKay
When Robert Ingersoll, the notorious skeptic, was in his heyday, two college students went to hear him lecture. As they walked down the street after the lecture, one said to the other, "Well, I guess he knocked the props out from under Christianity, didn't he?" The other said, "No, I don't think he did. Ingersoll did not explain my mother's life, and until he can explain my mother's life I will stand by my mother's God."
– James S. Hewett, Illustrations Unlimited, Tyndale.
Many scholars have concluded that you cannot really understand John Wesley, the founder of the Methodist movement, unless you understand his mother Susanna Wesley. She was so instrumental in his life that she inevitably affected the movement and its direction. Americans know that Abraham Lincoln led this nation through perhaps its time of greatest crisis; but who was it that made Abraham Lincoln the man that he was? I know what Lincoln thought. He said it was his mother. I would submit to you this morning that there is not a person sitting here that in one, five, ten, a thousand different ways has not been forever influenced by their mother. I firmly believe that you cannot understand who a person is and what motivates them until you understand their past. And you cannot understand a person's past without understanding the source that co-created that person along with God—their parents.
– Unknown
"Mama was my greatest teacher, a teacher of compassion, love and fearlessness. If love is sweet as a flower, then my mother is that sweet flower of love."
– Stevie Wonder
"My mother never gave up on me. I messed up in school so much they were sending me home, but my mother sent me right back."
– Denzel Washington
"My mother said to me, "If you become a soldier you'll be a general; if you become a monk you'll end up as the pope." Instead, I became a painter and wound up as Picasso."
– Pablo Picasso
Humor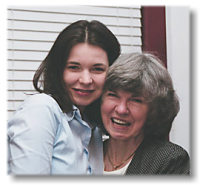 No one deserves a special day all to herself more than today's Mom. A cartoon showed a psychologist talking to his patient: "Let's see," he said, "You spend 50 percent of your energy on your job, 50 percent on your husband and 50 percent on your children. I think I see your problem."
– Unknown
"The hand that rocks the cradle usually is attached to someone who isn't getting enough sleep."
– John Fiebig
"I'd like to be the ideal mother, but I'm too busy raising my kids."
– Unknown
"Motherhood is full of frustrations and challenges… but eventually they move out."
– Unknown
The mother of three notoriously unruly youngsters was asked whether or not she'd have children if she had it to do over again. "Yes," she replied. "But not the same ones."
– David Finkelstein
A little boy forgot his lines in a Sunday school presentation. His mother was in the front row to prompt him. She gestured and formed the words silently with her lips, but it did not help. Her son's memory was blank. Finally, she leaned forward and whispered the cue, "I am the light of the world." The child beamed and with great feeling and a loud clear voice said, "My mother is the light of the world."
– Bits and Pieces, August, 1989
A teacher gave her class of second graders a lesson on the magnet and what it does. The next day in a written test, she included this question: " My full name has six letters. The first one is M. I pick up things. What am I?" When the test papers were turned in, the teacher was astonished to find that almost 50 percent of the students answered the question with the word Mother.
– Unknown
The Evolution of Mothers
Being a parent changes everything. But being a parent also changes with each
baby. Here are some of the ways having a second and third child is different
from having the first.
Your Clothes
1st baby: You begin wearing maternity clothes as soon as your doctor confirms your pregnancy.
2nd baby: You wear your regular clothes for as long as possible.
3rd baby: Your maternity clothes ARE your regular clothes.
Preparing for the Birth
1st baby: You practice your breathing religiously.
2nd baby: You don't bother practicing because you remember that last time, breathing didn't do a thing.
3rd baby: You ask for an epidural in your 8th month.
The Layette
1st baby: You pre-wash your newborn's clothes, color-coordinate them, and fold them neatly in the baby's little bureau.
2nd baby: You check to make sure that the clothes are clean and discard only the ones with the darkest stains.
3rd baby: Boys can wear pink, can't they?
Worries
1st baby: At the first sign of distress–a whimper, a frown–you pick up the baby.
2nd baby: You pick the baby up when her wails threaten to wake your firstborn.
3rd baby: You teach your 3-year-old how to rewind the mechanical swing.
Pacifier
1st baby: If the pacifier falls on the floor, you put it away until you can go home and wash and boil it.
2nd baby: When the pacifier falls on the floor, you squirt it off with some juice from the baby's bottle.
3rd baby: You wipe it off on your shirt and pop it back in.
Diapering
1st baby: You change your baby's diapers every hour, whether they need it or not.
2nd baby: You change their diaper every 2 to 3 hours, if needed.
3rd baby: You try to change their diaper before others start to complain about the smell or you see it sagging to their knees.
Activities
1st baby: You take your infant to Baby Gymnastics, Baby Swing, and Baby Story Hour.
2nd baby: You take your infant to Baby Gymnastics.
3rd baby: You take your infant to the supermarket and the dry cleaner.
Going Out
1st baby: The first time you leave your baby with a sitter, you call home 5 times.
2nd baby: Just before you walk out the door, you remember to leave a number where you can be reached.
3rd baby: You leave instructions for the sitter to call only if she sees blood.
At Home
1st baby: You spend a good bit of every day just gazing at the baby.
2nd baby: You spend a bit of every day watching to be sure your older child isn't squeezing, poking, or hitting the baby.
3rd baby: You spend a little bit of every day hiding from the children.
The Meanest Mother in the World
We had the meanest mother in the whole world! While other kids ate candy for breakfast, we had to have cereal, eggs, and toast. When others had a Pepsi and a Twinkie for lunch, we had to eat sandwiches. And you can guess our mother fixed us a dinner that was different than other kids had too. Mother insisted on knowing where we were at all times. You would think we were convicts in a prison. She had to know who our friends were, and what we were doing with them. She insisted that if we said we would be gone for an hour, we would be gone for an hour or less. We were ashamed to admit it, but she had the nerve to break the child Labor Laws but making us work. We had to wash the dishes, make the beds, learn to cook, vacuum the floor, do laundry, and all sorts of cruel jobs. I think she would lay awake at night thinking of more things for us to do. She always insisted on us telling the truth the whole truth, and nothing but the truth. By the time we were teenagers, she could read our minds, and life was really tough. She wouldn't let our friends just honk the horn when they drove up. They had to come up to the door so she could meet them. While everyone else could date when they were 12 or 13, we had to wait until we were 16. Because of our mother we missed out on lots of things other kids experienced. None of us have ever been caught shoplifting, vandalizing others property, or ever arrested for any crime. It was all her fault. We never got drunk, took up smoking, stayed out all night, or a million other things other kids did. Sundays were reserved for church, and we never missed once. We knew better than to ask to spend the night with a friend on Saturdays. Now that we have left home, we are all God-fearing, educated, honest adults. We are doing our best to be mean parents just like our mom was. The world just doesn't have enough mean moms anymore.
– Steve Heese
You Know You're Really a Mom When…
You count the number of sprinkles on each kid's cupcake to make sure they are equal.
You want to take out a contract on the kid who broke your child's favorite toy and made him/her cry.
You have time to shave only one leg at a time.
You hide in the bathroom to be alone.
Your child throws up and you catch it.
Someone else's kid throws up at a party and you keep eating.
You consider finger paint to be a controlled substance.
You mastered the art of placing food on a plate without anything touching.
Your child insists that you read "Once Upon a Potty" out loud in the lobby of the doctor's office and you do it.
You hire a baby sitter because you haven't been out with your husband in ages, then you spend half the night talking about and checking on the kids.
You hope ketchup is a vegetable because it's the only one your child eats.
You find yourself cutting your husband's sandwiches into unusual shapes.
You fast-forward through the scene when the hunter shoots Bambi's mother.
You obsess when your child clings to you upon parting during his first month at school, then you obsess when he skips in without looking back.
You can't bear to give away baby clothes–it's so final.
You hear your mother's voice coming out of your mouth when you say, "Not in your good clothes."
You stop criticizing the way your mother raised you.
You read that the average-five-year old asks 437 questions a day and feel proud that your kid is "above average."
You say at least once a day "I'm not cut out for this job," but you know you wouldn't trade it for anything.
– Unknown
"My mother had to send me to the movies with my birth certificate, so that I wouldn't have to pay the extra fifty cents [the adults had to pay]."
– Kareem Abdul-Jabbar
"There never was a child so lovely but his mother was glad to get him asleep."
– Ralph Waldo Emerson
"No matter how old a mother is she watches her middle-aged children for signs of improvement."
– Florida Scott-Maxwell
My Mother Taught Me…
1. My mother taught me TO APPRECIATE A JOB WELL DONE.
"If you're going to kill each other, do it outside. I just finished cleaning."
2. My mother taught me RELIGION.
"You'd better pray that will come out of the carpet."
3. My mother taught me about TIME TRAVEL .
"If you don't straighten up, I'm going to knock you into the middle of next week!"
4. My mother taught me LOGIC.
"Because I said so, that's why."
5. My mother taught me MORE LOGIC.
"If you fall out of that swing and break your neck, you're not going to the store with me."
6. My mother taught me FORESIGHT.
"Make sure you wear clean underwear, in case you're in an accident."
7. My mother taught me IRONY.
"Keep crying, and I'll give you something to cry about."
8. My mother taught me about the science of OSMOSIS.
"Shut your mouth and eat your supper."
9. My mother taught me about CONTORTIONISM .
"Will you look at that dirt on the back of your neck!"
10. My mother taught me about STAMINA.
"You'll sit there until all that spinach is gone."
11. My mother taught me about WEATHER.
"This room of yours looks as if a tornado went through it."
12. My mother taught me about HYPOCRISY.
"If I told you once, I've told you a million times. Don't exaggerate!"
13. My mother taught me the CIRCLE OF LIFE.
"I brought you into this world, and I can take you out."
14. My mother taught me about BEHAVIOR MODIFICATION.
"Stop acting like your father!"
15. My mother taught me about ENVY.
"There are millions of less fortunate children in this world who don't have wonderful parents like you do."
16. My mother taught me about ANTICIPATION.
"Just wait until we get home."
17. My mother taught me about RECEIVING.
"You are going to get it when you get home!"
18. My mother taught me MEDICAL SCIENCE.
"If you don't stop crossing your eyes, they are going to freeze that way."
19. My mother taught me ESP.
"Put your sweater on; don't you think I know when you are cold?"
20. My mother taught me HUMOR.
"When that lawnmower cuts off your toes, don't come running to me."
21. My mother taught me HOW TO BECOME AN ADULT.
"If you don't eat your vegetables, you'll never grow up."
22. My mother taught me GENETICS.
"You're just like your father."
23. My mother taught me about my ROOTS.
"Shut that door behind you. Do you think you were born in a barn?"
24. My mother taught me WISDOM.
"When you get to be my age, you'll understand."
25. And my favorite: my mother taught me about JUSTICE.
"One day you'll have kids, and I hope they turn out just like you!"
Reflections Concerning Mothers and Motherhood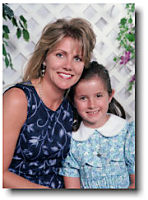 "No man is poor who has had a godly mother."
– Abraham Lincoln
"The heart of a mother is a deep abyss at the bottom of which you will always find forgiveness."
– Honore' de Balzac
"Youth fades; love droops, the leaves of friendship fall; A mother's secret hope outlives them all."
– Oliver Wendell Holmes
"Before becoming a mother I had a hundred theories on how to bring up children. Now I have seven children and only one theory: love them, especially when they least deserve to be loved."
– Kate Samperi
Peter Pan and Captain Hook
In the Steven Spielberg movie, Hook, Robin Williams plays the role of Peter Banning, a middle-age attorney who has totally forgotten that as a boy, he was the legendary Peter Pan. He returns to Neverland to rescue his two children who have been kidnapped by the evil Captain Hook, played by Dustin Hoffman. Having seen Captain Hook's sinister nature, Banning's young daughter, Maggie, says to Captain Hook, "You need a mother very, very badly." Later, she says, "Daddy, let's go home. He's just a mean old man without a mommy." The power of motherly love is conveyed by Banning in a speech he gives at the dedication of an orphan's hospital. In the audience are dozens of adults who, as orphaned children, had been taken in and cared for by Granny Wendy. "We don't know each other, and I doubt that we have very much in common except this wonderful woman, Wendy Angela Darling. Granny Wendy brought me in from the cold. She taught me to read and write. She even found people to be my parents and adopt me. She's loved so many children… just so effortlessly. That's her achievement. Many of you here tonight were once lost children, but Granny Wendy found parents and homes for each of you, and saved you. That's her miracle. And I know that if you could stand now you would express much better than I your feelings of gratitude, appreciation, and warm feelings for this wonderful woman." Perhaps the difference between the lovable Peter Pan and the diabolical Captain Hook was the impact of motherly love.
– Tony Cooke
Years ago, a young mother was making her way across the hills of South Wales, carrying her tiny baby in her arms, when she was overtaken by a blinding blizzard. She never reached her destination and when the blizzard had subsided her body was found by searchers beneath a mound of snow. But they discovered that before her death, she had taken off all her outer clothing and wrapped it about her baby. When they unwrapped the child, to their great surprise and joy, they found he was alive and well. She had mounded her body over his and given her life for her child, proving the depths of her mother love. Years later that child, David Lloyd George, grown to manhood, became prime minister of Great Britain, and, without doubt, one of England's greatest statesman.
– James S. Hewett, Illustrations Unlimited, Tyndale, 1972
"Making a decision to have a child—it's momentous. It is to decide forever to have your heart go walking around outside your body."
– Elizabeth Stone
"If you bungle raising your children, I don't think whatever else you do well matters very much."
– Jacqueline Kennedy Onassis
Adorable children are considered to be the general property of the human race. Rude children belong to their mothers.
– Judith Martin
Children have more need of models than of critics.
– Joseph Joubert
It takes courage to let our children go, but we are trustees and stewards and have to hand them back to life—to God. We have to love them and lose them.
– Alfred Torrie
Every child comes with the message that God is not yet discouraged of man.
– Tagore
When General Ulysses Grant's mother died at Jersey City in 1883, he said to the minister who was to officiate at the funeral: "Make no reference to me. She owed nothing to me, to any post I have occupied or any honors that have been paid me. Speak of her just as she was, a pure-minded, simple-hearted, earnest Methodist Christian."
A teacher asked a boy this question: "Suppose your mother baked a pie and there were seven of you–your parents and five children. What part of the pie would you get?" "A sixth," replied the boy. "I'm afraid you don't know your fractions," said the teacher. "Remember, there are seven of you." "Yes, teacher," said the boy, "but you don't know my mother. Mother would say she didn't want any pie."
– Bits and Pieces, June, 1990
"The mother loves her child most divinely, not when she surrounds him with comfort and anticipates his wants, but when she resolutely holds him to the highest standards and is content with nothing less than his best."
– Hamilton Wright Mabie
"Motherhood brings as much joy as ever, but it still brings boredom, exhaustion, and sorrow too. Nothing else ever will make you as happy or as sad, as proud or as tired, for nothing is quite as hard as helping a person develop his own individuality especially while you struggle to keep your own."
– Marguerite Kelly and Elia Parsons
"Any mother could perform the jobs of several air-traffic controllers with ease."
– Lisa Alther
"A mother understands what a child does not say."
– Jewish Proverb
"The mother-child relationship is paradoxical and, in a sense, tragic. It requires the most intense love on the mother's side, yet this very love must help the child grow away from the mother, and to become fully independent."
– Erich Fromm
My mother was all mother.
– Ella Fitzgerald
If you always do what interests you, at least one person will be pleased.
– Mother's Advice to Katharine Hepburn
"What the world needs is not romantic lovers who are sufficient unto themselves, but husbands and wives who live in communities, relate to other people, carry on useful work and willingly give time and attention to their children."
– Margaret Mead
"A mother is she who can take the place of all others but whose place no one else can take."
– Cardinal Mermillod
"Of all the rights of women, the greatest is to be a mother."
– Lin Yü-tang
"Every mother is like Moses. She does not enter the promised land. She prepares a world she will not see."
– Pope Paul VI
"Government, obviously, cannot fill a child's emotional needs. Nor can it fill his spiritual and moral needs. Government is not a father or mother. Government has never raised a child, and it never will."
– William J. Bennett
"The mother is the most precious possessions of the nation, so precious that society advances its highest well-being when it protects the functions of the mother."
– Ellen Key
"Most of all the other beautiful things in life come by twos and threes by dozens and hundreds. Plenty of roses, stars, sunsets, rainbows, brothers, and sisters, aunts and cousins, but only one mother in the whole world."
– Kate Douglas Wiggin

"Children Learn What They Live"
by Dorothy Law Nolte
If a child lives with criticism,
He learns to condemn.
If a child lives with hostility,
He learns to fight.
If a child lives with ridicule,
He learns to be shy.
If a child lives with shame,
He learns to feel guilty.
If a child lives with tolerance,
He learns to be patient.
If a child lives with encouragement,
He learns confidence.
If a child lives with praise,
He learns to appreciate.
If a child lives with fairness,
He learns justice.
If a child lives with security,
He learns to have faith.
If a child lives with approval,
He learns to like himself.
If a child lives with acceptance and friendship,
He learns to find love in the world.

The 23rd Psalm Mom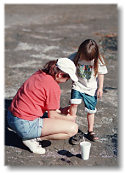 My mom is my shepherd; I shall not want. She makes me lie down under cool, downy comforts. She watches me play beside still waters. She restores my soul.
She leads me in paths of respect, responsibility, and goodness, for I am her namesake!
Yea, even though I walk past monsters in the dark, I will not be scared, because my mom is always near me. Her hands and her voice, they comfort me.
Mama sets the table and cheerfully calls me to dinner even in front of big, mean bullies.
She anoints my skinned knees and broken heart with kisses. She smiles and throws me a towel when my cup runneth over.
Surely God's peace, power, and mercy shall uphold me all the days of my life, for my Mother taught me to dwell in the house of God forever.
– Unknown
More Quotes
"The most important thing a father can do for his children is to love their mother."
– David O. McKay
"A mother is not a person to lean on, but a person to make leaning unnecessary."
– Dorothy Canfield Fisher
Creating a warm, caring, supportive, encouraging environment is probably the most important thing you can do for your family.
– Stephen Covey
Before I got married, I had six theories about bringing up children; now I have six children and no theories.
– Lord Rochester
"Mama exhorted her children at every opportunity to 'jump at de sun.' We might not land on the sun, but at least we would get off the ground."
– Zora Neale Hurston
"God could not be everywhere and therefore he made mothers."
– Jewish Proverb
"The commonest fallacy among women is that simply having children makes one a mother – which is as absurd as believing that having a piano makes one a musician."
– Sydney Harris
On Mother's Day a minister gave this perfect tribute: "My mother practices what I preach."
– Capper's Weekly
Make a list of 31 things your wife does for you and the family that you seldom thank her for. Make a point of thanking her specifically for one on each day of the coming month. On each day of the following month pay her a new compliment on one of her good attitudes, character qualities, habits or talents. And be prepared for a better relationship than you've enjoyed in quite a while.
– Unknown
Call it a clan, call it a network, call it a tribe, call it a family. Whatever you call it, whoever you are, you need one.
– Jane Howard
Healthy families are our greatest national resource.
– Dolores Curran
Youth fades; love droops; the leaves of friendship fall. A mother's secret love outlives them all.
– Oliver Wendell Holmes, Sr.
When the evening of this life comes, we shall be judged on love.
– St. John of the Cross
The noted jurist Oliver Wendell Holmes, Jr. once observed, "Anywhere we love is home." All who have experienced the warmth of a love-filled household can second that emotion.
Our only chance for survival lies in creating our own little islands of sanity and order, in making little havens of our homes. – Sue Kaufman
Whatever the times, one thing will never change: Fathers and mothers, if you have children, they must come first. Your success as a family, our success as a society, depends not on what happens in the White House, but what happens inside your house.
– Barbara Bush
The Stages of Motherhood
* 4 Years Of Age – My Mommy can do anything;
* 8 Years Of Age – My Mom knows a lot! A whole lot
* 12 Years Of Age – My Mother doesn't really know quite everything.
* 14 Years Of Age – Naturally, Mother doesn't know that, either
* 16 Years Of Age – Mother? She's hopelessly old-fashioned
* 18 Years Of Age – That old woman? She's way out of date
* 25 Years Of Age – Well, she might know a little bit about it
* 35 Years Of Age – Before we decide, let's get Mom's opinion
* 45 Years Of Age – Wonder what Mom would have thought about it
* 65 Years Of Age – Wish I could talk it over with Mom
– Author Unknown
The Best Translation
There were four clergymen who were discussing the merits of the various translations of the Bible. One liked the King James Version best because of its simple beautiful English. Another liked the American Revised Version best because it is more literal and comes nearer the original Hebrew and Greek. Still another liked Moffatt's translation best because of its up to date vocabulary. The fourth minister was silent. When asked to express his opinion, he replied, "I like my mother's translation best." The other three expressed surprise. They did no know that his mother had translated the Bible. "Yes, she did," he replied. She translated it into life, and it was the most convincing translation I ever saw."
– Douglas L. Murray Sr.
Sign for the Bathroom Door
Attention Everyone: The Bathroom Door is Closed!
Please do not stand there and talk, whine or ask questions.
Wait until I get out.
Yes, it is locked. I want it that way.
No, it is not broken; I am not trapped.
I know I have left it unlocked, and even open at times, since you were born, because I was afraid some horrible tragedy might occur while I was in there.
But it's been ten years, and I want some privacy.
Do not ask me how long I will be.
I will come out when I am done.
Do not bring the phone to the bathroom door.
Do not go running back to the phone yelling, "She's in the bathroom!"
Do not begin to fight as soon as I go in.
Do not stick your little fingers under the door and wiggle them.
This was funny only when you were two.
Do not slide pennies, Legos, or notes under the door,
Even when you were two, this got a little tiresome.
If you have followed me down the hall, talking,
And are still talking as you face this closed door,
Please turn around, walk away and wait for me in another room.
I will be glad to listen to you when I am done.
Oh.and yes, I still love you.
Mom
From "Espresso for a Woman's Spirit," by Pam Vredevelt.
Real Mothers
* Real Mothers don't eat quiche; they don't have time to make it.
* Real Mothers know that their kitchen utensils are probably in the sandbox.
* Real Mothers often have sticky floors, filthy ovens and happy kids.
* Real Mothers know that dried play dough doesn't come out of carpet.
* Real Mothers don't want to know what the vacuum just sucked up.
* Real Mothers sometimes ask "why me?" and get their answer when little voices say, "because I love you best."
* Real Mothers know that a child's growth is not measured by height or years or grade. It is marked by the progression of Mama to Mommy to Mom.
– Unknown
Mothers come in all sizes, shapes and colors and are found everywhere: at kitchen sinks; hunting lost school books; kissing hurt places to make them well; patching seams and dreams; settling disputes; getting meals; supervising baths and morals. Mothers are the child's first and most important teacher. Eighty percent of what a child learns, he learns by the time he is five years old. A mother asked a psychiatrist, "When should I start training my child?" "How old is he?" he asked. The mother replied, "Five years old." Flashed the psychiatrist, "Woman, hurry home! You have already lost five years." A mother seems to have eyes in the back of her head, ears that can hear the cookie jar lid being stealthily lifted two rooms away. Her smiles are contagiously cheerful and light up a home, imparting hope and courage. Theodore Roosevelt said, "America's greatest asset is home-building, God-fearing mothers." The Bible gives these words of praise, "In her tongue is the law of kindness. She looketh well to the ways of her household… Her children arise up, and call her blessed." (Proverbs 31:26-28).
– Walter B. Knight
Campbell Morgan stated that his sermons were Bible stories heard from his mother. Dr. Morgan's four sons became preachers, their dedication no doubt stemmed from their godly heritage. Someone once asked the youngest son who was the greatest preacher in the Morgan family, and the son answered without hesitation, "My mother."
– Ruth Starnes
Behind the greatness of Samuel stood a devout mother named Hannah. She had long prayed for a child as a gift from the Lord and had promised even before his birth to give him back into God's service. While Samuel was still a young child, she brought him to the Temple where he then lived in full-time training for God's service. Thus it has always been. Mother is the first teacher and greatest influence on children. She deserves her day. A London editor sought an interview with Winston Churchill concerning the many teachers who had influenced the great statesman. Unable to secure a personal appointment with Churchill, he did preliminary research on his own. Then he mailed this list of names asking Churchill to write some brief comments about any of these teachers he remembered. Later he received the list back from Churchill blank. The only comment was: "You have omitted to mention the greatest of my teachers – my mother!"
– C.W. Bess
"A mother is the truest friend we have, when trials, heavy and sudden, fall upon us; when adversity takes the place of prosperity; when friends who rejoice with us in our sunshine, desert us when troubles thicken around us, still will she cling to us, and endeavor by her kind precepts and counsels to dissipate the clouds of darkness, and cause peace to return to our hearts."
-Washington Irving
"Even He that died for us upon the cross, in the last hour, in the unutterable agony of death, was mindful of His mother, as if to teach us that this holy love should be our last worldly thought – the last point of earth from which the soul should take its flight for heaven."
– Henry Wadsworth Longfellow
"I believe in Jesus Christ, the Son of the living God, who was born of the promise to a virgin named Mary. I believe in the love Mary gave her Son, that caused her to follow Him in His ministry and stand by His cross when He died. I believe in the love of all mothers, and its importance in the lives of the children they bear. It is stronger than steel, softer than down, and more resilient than a green sapling on the hillside. It closes wounds, melts disappointments, and enables the weakest child to stand tall and straight in the fields of adversity. I believe that this love, even at its best, is only a shadow of the love of God, a dark reflection of all that we can expect of him, both in this life and the next. And I believe that one of the most beautiful sights in the world is a mother who lets this greater love flow through her to her child, blessing the world with the tenderness of her touch and the tears of her joy."
– John Killinger, Lost in Wonder, Love, and Praise.

Scriptures About Motherhood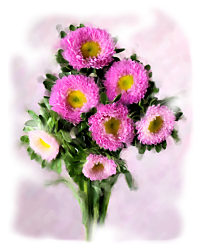 Genesis 3:20
And Adam called his wife's name Eve, because she was the mother of all living.
Exodus 20:12
" Honor your father and your mother, that your days may be long upon the land which the LORD your God is giving you.
1 Samuel 2:18-19
But Samuel ministered before the LORD, [even as] a child, wearing a linen ephod. Moreover his mother used to make him a little robe, and bring [it] to him year by year when she came up with her husband to offer the yearly sacrifice.
Proverbs 1:8
My son, hear the instruction of your father, And do not forsake the law of your mother.
Proverbs 15:20
A wise son makes a father glad, But a foolish man despises his mother.
Proverbs 23:24-25
The father of the righteous will greatly rejoice, And he who begets a wise [child] will delight in him. Let your father and your mother be glad, And let her who bore you rejoice.
Proverbs 31:28
Her children rise up and call her blessed; Her husband [also,] and he praises her.
Isaiah 66:12-13
For thus says the LORD: "Behold, I will extend peace to her like a river, And the glory of the Gentiles like a flowing stream. Then you shall feed; On [her] sides shall you be carried, And be dandled on [her] knees. As one whom his mother comforts, So I will comfort you; And you shall be comforted in Jerusalem."
Luke 2:42-52
And when He was twelve years old, they went up to Jerusalem according to the custom of the feast. When they had finished the days, as they returned, the Boy Jesus lingered behind in Jerusalem. And Joseph and His mother did not know [it;] but supposing Him to have been in the company, they went a day's journey, and sought Him among [their] relatives and acquaintances. So when they did not find Him, they returned to Jerusalem, seeking Him. Now so it was [that] after three days they found Him in the temple, sitting in the midst of the teachers, And all who heard Him were astonished at His understanding and answers. So when they saw Him, they were amazed; and His mother said to Him, "Son, why have You done this to us? Look, Your father and I have sought You anxiously." And He said to them, "Why did you seek Me? Did you not know that I must be about My Father's business?" But they did not understand the statement which He spoke to them. Then He went down with them and came to Nazareth, and was subject to them, but His mother kept all these things in her heart. And Jesus increased in wisdom and stature, and in favor with God and men.
Luke 7:15
So he who was dead sat up and began to speak. And He presented him to his mother.
Romans 16:13
Greet Rufus, chosen in the Lord, and his mother and mine.
Ephesians 6:1-3
Children, obey your parents in the Lord, for this is right. "Honor your father and mother," which is the first commandment with promise: "that it may be well with you and you may live long on the earth."
2 Timothy 1:5
when I call to remembrance the genuine faith that is in you, which dwelt first in your grandmother Lois and your mother Eunice, and I am persuaded is in you also.
* All Scriptures are from the New King James Version of the Bible.

Why Did God Make Mothers?
The following are different answers given by school-age children to the given questions:
Why did God make mothers?
1. She's the only one who knows where the scotch tape is.
2. Think about it, it was the best way to get more people.
3. Mostly to clean the house.
4. To help us out of there when we were getting born.

How did God make mothers?
1. He used dirt, just like for the rest of us.
2. Magic plus super powers and a lot of stirring.
3. He made my mom just the same like he made me. He just used bigger parts.
Why did God give you your mother and not some other mom?
1. We're related.
2. God knew she likes me a lot more than other people's moms like me.
What ingredients are mothers made of?
1. God makes mothers out of clouds and angel hair and everything nice in the world,
and one dab of mean.
2. They had to get their start from men's bones. Then they mostly use string. I think.
What kind of little girl was your mom?
1. My mom has always been my mom and none of that other stuff.
2. I don't know because I wasn't there, but my guess would be pretty bossy.
3. They say she used to be nice.
How did your mom meet your dad?
1. Mom was working in a store and dad was shoplifting.
What did mom need to know about dad before she married him?
1. His last name.
2. She had to know his background. Like is he a crook? Does he get drunk on beer?
Does he make at least $800 a year? Did he say NO to drugs and YES to chores?
Why did your mom marry your dad?
1. My dad makes the best spaghetti in the world. And my mom eats a lot.
2. She got too old to do anything else with him.
3. My grandma says that mom didn't have her thinking cap on.
What makes a real woman?
1. It means you have to be really bossy without looking bossy.

Who's the boss at your house?
1. Mom doesn't want to be boss, but she has to because dad's such a goofball.
2. Mom. You can tell by room inspection. She sees the stuff under the bed.
3. I guess Mom is, but only because she has a lot more to do than dad.
What's the difference between moms and dads?
1. Moms work at work and work at home, and dads just got to work at work.
2. Moms know how to talk to teachers without scaring them.
3. Dads are taller and stronger, but moms have all the real power cause that's who you gotta ask if you want to sleep over at your friend's.
What does your mom do in her spare time?
1. Mothers don't do spare time.
2. To hear her tell it, she pays bills all day long.
What's the difference between moms and grandmas?
1. About 30 years.
2. You can always count on grandmothers for candy. Sometimes moms don't even
have bread on them!
Describe the world's greatest mom?
1. She would make broccoli taste like ice cream!
2. The greatest mom in the world wouldn't make me kiss my fat aunts!
3. She'd always be smiling and keep her opinions to herself.
Is anything about your mom perfect?
1. Her teeth are perfect, but she bought them from the dentist.
2. Her casserole recipes. But we hate them.
3. Just her children
What would it take to make your mom perfect?
1. On the inside she's already perfect. Outside, I think some kind of plastic surgery.
2. Diet. You know, her hair. I'd dye-it, maybe blue.
If you could change one thing about your mom, what would it be?
1. She has this weird thing about me keeping my room clean. I'd get rid of that.
2. I'd make my mom smarter. Then she would know it was my sister who did it and not me.
https://tonycooke.org/wp-content/uploads/2022/09/TCMLogo2022-300x138.png
0
0
Tony Cooke
https://tonycooke.org/wp-content/uploads/2022/09/TCMLogo2022-300x138.png
Tony Cooke
2014-10-15 19:07:14
2014-10-15 19:07:14
Thoughts for Mother's Day