Note: This message is somewhat designed for the passing of a non-elderly believer but can be modified for other situations.
You might think it strange that we would be talking about punctuation marks at a time like this, but the four symbols you see on the screen actually represent the four points of my message today.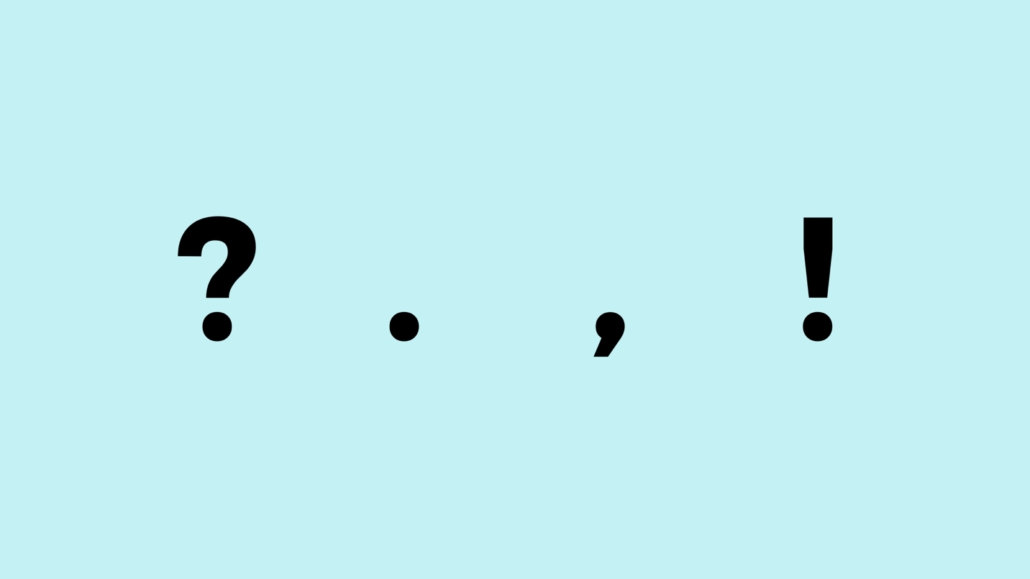 The first symbol you see is a QUESTION MARK (?)


I am leading with this because people have questions when they are confronted with death.





The reality is that we live in a fallen world, and we ultimately must recognize that (a) life is full of challenges and that (b) we don't understand everything.




 




It can be challenging sometimes to navigate the paradox that (a) life throws all kinds of crazy, unexpected things our way, (b) but that God is still Good!




 




I would never tell you not to ask questions at a time like this… people are curious about life, death, and eternity.





I would encourage you to look to God's Word, and the wonderful things it teaches us about God's love and His amazing plan for our lives.




 




Yet, among the great things the Bible teaches is this statement: 

"We know in part and we prophesy in part"

 (1 Corinthians 13:9 NKJV).




 




We don't know everything.




 


Deuteronomy 29:29

 (NKJV)




29 

The secret things belong to the LORD our God, but those things which are revealed belong to us and to our children forever, that we may do all the words of this law.




 


Proverbs 3:5

 (NKJV)




5 Trust in the LORD with all your heart,




And lean not on your own understanding…




 




Sometimes faith means acknowledging that we don't know everything and then moving beyond the question marks.




 


2. The Second Symbol is a Period (.)

 




A period marks the end of a sentence. That phrase is complete—it is over.




 




Some people look at death that way. That death speaks of finality. Just like a sentence comes to an end (with a period), so death puts an end to a person's life.




 




In a very limited sense that is true, but only in the sense of a person's life 

on this earth

.




 




In terms of ultimate reality—in terms of the big picture—death is not really a 

termination

, but a 

transition

.




 




That's why I like this third symbol better.




 


3. The Third Symbol is a Comma (,)

 




A comma says this sentence is not over… there is a slight pause, a bit of a break, but the sentence is not over. There is more to come.




 




Examples:




 
We understand that ______________'s earthly life has ended, (comma) but ______________ will live on for eternity.
 
For the Christian, it is not a mere cliché when we say of the departed, "They are in a better place."
 
Those who loved ________________ will miss him/her deeply, (comma) but those who have faith in the Lord Jesus Christ will see _______________ again
 
The comma means the sentence is not yet finished.
 
Right before Jesus proclaimed that He was the way, the truth, and the life, He said:
 
John 14:1-3 (NKJV)
1 "Let not your heart be troubled; you believe in God, believe also in Me.
2 In My Father's house are many mansions; if it were not so, I would have told you. I go to prepare a place for you.
3 And if I go and prepare a place for you, I will come again and receive you to Myself; that where I am, there you may be also.
 
Beyond our lives here, and beyond the comma, there is another part of the sentence. Jesus really has prepared a place for us.
 
One final punctuation mark, and this is what we really believe for _________________.
 
4. The Fourth and Final Symbol is an Exclamation Point (!) 
An exclamation point is something you include when you really want to emphasize something.
 
If you wrote a friend telling them you had been given a million dollars, you would probably end that sentence with an exclamation point.
 
Though the Greek of the New Testament did not utilize exclamation points (or other punctuation marks), I think the following types of statements could merit bold emphasis in our language today:
 
2 Corinthians 5:8 (NKJV)
8 …to be absent from the body… [is] …to be present with the Lord.
 
Philippians 1:23 (NKJV)
23 …to depart and be with Christ… is far better.
 
Revelation 1:18 (NKJV)
18 I am He who lives, and was dead, and behold, I am alive forevermore.
 
John 14:19 (NKJV)
Because I live, you will live also.
 
These can all be read with the exclamation of faith!
 
Dwight L. Moody said, "Someday you will read in the papers that D.L. Moody of Northfield is dead. Don't you believe a word of it. At that moment I shall be more alive than I am now. I shall have gone higher, that is all — out of this old clay tenement into a house that is immortal, a body that sin cannot touch, that sin cannot taint, a body fashioned into His glorious body. I was born in the flesh in 1837; I was born of the Spirit in 1856. That which is born of the flesh may die; that which is born of the Spirit will live forever."
 
A few hours before entering the 'Homeland,' Dwight L. Moody caught a glimpse of the glory awaiting him. Awakening from sleep, he said "Earth recedes. Heaven opens before me. If this is death, it is sweet! There is no valley here. God is calling me, and I must go." His son was standing by his bedside and said, "No, no, father, you are dreaming." "No," said Mr. Moody, "I am not dreaming. I have been within the gates. I have seen the children's faces." A short time elapsed…and he spoke again, "This is my triumph; this is my coronation day! It is glorious!"
 
Conclusion: 
I hope you'll remember…
 
(Question Mark) It's OK to have questions, and it's OK not to know everything. We can trust God anyway.
 
(Period) Death may be the end of our earthly life, but that's not the full picture. There is more to life than our earthly existence.
 
(Comma) Death is more of a transition than it is a termination. There is more to come…
 
(Exclamation Point) When our faith is in the Lord, there can be a joyous declaration that life is greater than death and the hope is greater than despair.
https://tonycooke.org/wp-content/uploads/2021/11/Four-Punctuation-Marks-and-a-Funeral.jpg
675
1200
Tony Cooke
https://tonycooke.org/wp-content/uploads/2022/09/TCMLogo2022-300x138.png
Tony Cooke
2021-11-16 16:26:00
2021-11-16 16:31:38
Four Punctuation Marks and a Funeral