When God's Plans Interrupt Your Plans

Tony Cooke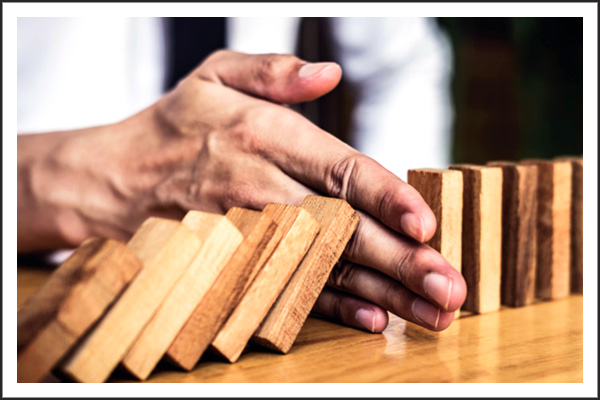 Have you ever had a preconceived idea of what you thought you were going to do, only to have God interject a different plan—his plan—into your agenda? How did you deal with that? Were you flexible, and did you willingly make the required adjustments? All of the great biblical heroes experienced and responded favorably to a divine interruption. God disrupted their regular routines in a huge way.
Abram was comfortable in Ur of the Chaldees, but God called him on a journey of faith.
Moses was comfortable herding sheep in the wilderness, but God's people needed a deliverer.
Jonah was comfortable preaching in Israel, but Nineveh needed to hear from God.
Nehemiah was comfortable as the king's cupbearer, but the walls of Jerusalem needed to be rebuilt.
Mary was comfortable living her young, simple life, but the angel Gabriel brought her a life-altering message.
Peter was comfortable as a fisherman, but Jesus saw another purpose for his life.
Paul was comfortable as a Pharisee, but God needed a great church-planter.
With the exception of Paul, it's not that what any of them doing was wrong; it's just that God had a different plan, a different purpose for them to fulfill. This reminds me of the wise counsel given in the Old Testament.
Proverbs 16:9 (NLT)
We can make our plans, but the LORD determines our steps.
Proverbs 19:21 (NLT)
You can make many plans, but the LORD's purpose will prevail.
Planning is a good thing, but we should always stay flexible and allow God to tweak or even to radically change what we had in mind. People make their plans based on what they see at that time, and often those plans are good. But God sometimes shows us more things as time goes on, and then our plans need to be superseded by his plans.
Many never progress in the will of God for their lives because they never get free from their preconceived ideas or step out of their comfort zone. As humans, we tend very much to be creatures of habit. We like certainty, predictability, and control. If we are not careful, though, clinging tenaciously to what "we think" and what we are comfortable with can cause us to miss the will of God.
A Big Step Backward?
While Philip was having great success leading a citywide revival in Samaria, God asked him to do something that seemed like a big step backward—to leave large numbers of people and go out to the desert. To the natural mind, what God requested of him did not make sense.
Acts 8:26-28 (NLT)
As for Philip, an angel of the Lord said to him, "Go south down the desert road that runs from Jerusalem to Gaza." So he started out, and he met the treasurer of Ethiopia, a eunuch of great authority under the Kandake, the queen of Ethiopia. The eunuch had gone to Jerusalem to worship, and he was now returning. Seated in his carriage, he was reading aloud from the book of the prophet Isaiah. The Holy Spirit said to Philip, "Go over and walk along beside the carriage.
I'm sure you recall the rest of the story. He ended up bringing the Ethiopian eunuch to faith in Jesus, and then baptized him. We do not know the full extent of God's strategy in directing Philip that way, but we do know that God loves individuals enough to send someone out to the desert to reach them if that is what is necessary. Remember the 99/1 principle that Jesus taught (Matthew 18:1-4).
In the natural, Philip should have stayed where the larger numbers of people were, but God interrupted Philip's plans with his own. This change of direction did not change Philip's call, but it did change his assignment. This brings us to an important point: I believe there can be a difference between a calling and an assignment.
In a sense, we have one calling. It is from God and it is unto God. But we can have many assignments in life. For example, I was called by God once, but that calling has involve various assignments: serving as an assistant pastor from 1980-83 at Evangelistic Temple, serving at Rhema from 1983-2002, and traveling/writing books to strengthen churches and leaders from 2002-present. God may interrupt us at times, changing our assignments as it pleases him, but our essential calling does not change.
Persisting Until You Get It Right
Sometimes people are moving in the right direction generally, but they lack specific clarity. For example, Paul knew he was supposed to preach to the Gentiles, but which Gentiles? He was endeavoring to go a certain direction, but the Holy Spirit kept flagging him off.
Acts 16:6 (NLT)
Next Paul and Silas traveled through the area of Phrygia and Galatia, because the Holy Spirit had prevented them from preaching the word in the province of Asia at that time. Then coming to the borders of Mysia, they headed north for the province of Bithynia, but again the Spirit of Jesus did not allow them to go there. So instead, they went on through Mysia to the seaport of Troas. That night Paul had a vision: A man from Macedonia in northern Greece was standing there, pleading with him, "Come over to Macedonia and help us!" So we decided to leave for Macedonia at once, having concluded that God was calling us to preach the Good News there.
Paul was trying to go certain directions, but his plans were interrupted more than once. One of the lessons from this is that Paul was spiritually sensitive enough not to push ahead with his own plans in spite of a contrary witness from the Holy Spirit. Second, timing was an issue here. Verse 6 says that Paul was not allowed to preach in the province of Asia "at this time." Paul would minister in Asia with great results at a later time, but now was not that time. Third, we learn something about "the process of elimination" from this story. At this phase of his journey, Paul found out what the will of God was not, before he found out what it was. Sometimes you will hear "no" a few times before you hear "yes."
You Want Me To Do What?
Sometimes God's interruptions are a significant shock and draw us well outside of our comfort zone. The Apostle Peter experienced this kind of situation in Acts 10. Peter was in Joppa, having just raised Dorcas from the dead. He was minding his own business, waiting on lunch, when he fell into a trance and had a vision (three times) of a sheet being let down from heaven, containing all kinds of unclean animals. He heard a voice instructing him, "Rise, Peter; kill and eat" (Acts 10:13).
Peter protested based on his Jewish, ritualistic purity, but he soon realized that the issue was not food, but people. God did not Peter to consider the Gentiles unclean! God was about to send Peter into the house of Cornelius, a Roman centurion. Peter would preach the gospel, and Cornelius and the other Gentiles with him would be gloriously saved and filled with the Holy Spirit!
Going into the home of a Gentile and sharing the gospel is something Peter would have never done until God interrupted both his itinerary and his way of thinking! When Peter returned to Jerusalem, he was confronted because of what he did. Acts 11:2-3 (NLT) said, "But when Peter arrived back in Jerusalem, the Jewish believers criticized him. "'You entered the home of Gentiles and even ate with them!' they said." It is important to understand that when God interrupts you, it not only disrupts what you had in mind, but may bring some disruption and discomfort to others as well.
Why Should We Welcome Divine Interruptions?
Even though our flesh loves the status quo and enjoys the "comfort zone," we should always welcome it when God interrupts our plans with his plans. Here are three quick reasons:
God's ways and thoughts and higher and better than our ways and thoughts (Isaiah 55:8-9).
We only know in part, but God knows everything (1 Corinthians 13:9).
God is able to do exceedingly abundantly above all that we ask or think (Ephesians 3:20).
This is why we should always stay flexible. It is good for us to plan—the book of Proverbs confirms this. But we should always stay open, always be willing to learn, and always be open to new assignments and new approaches.