My Grace is Sufficient For You

Lisa Cooke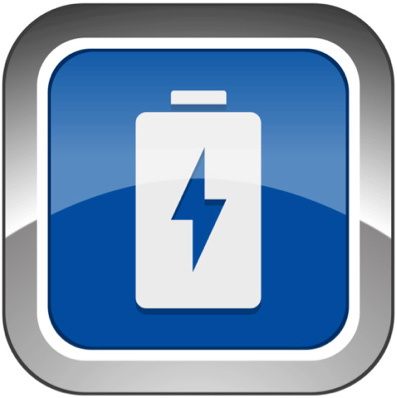 In these days, what do we need as believers more than anything else in this world? How about the need for a personal realization of the power of God resting upon us as stated in 2 Corinthians 12:9, where Paul is describing the revelation God had given him of this very thing?
"And he said unto me, My grace is sufficient for thee: for my strength is made perfect in weakness. Most gladly therefore will I rather glory in my infirmities, that the power of Christ may rest upon me."
In the midst of trying circumstances we find ourselves turning to God for deliverance, for strength, for help in time of trouble. We often desperately want to get out from under the strain of the situation we're in, yet God is showing Paul "a more excellent way" of facing his circumstances, who in turn shows us the way.
Accepting and engaging with the sufficient grace God grants us is the key to gaining the victory over what we are facing. Foundational in that acceptance is our proficiency in "beholding what manner of love the Father has bestowed upon us" (1 John 3:1). We must "behold" what 1 John 4:10 tells us: "Herein is love, not that we loved God, but that he loved us and sent his Son to be the propitiation for our sins." Alexander MacLaren says that the love of God is "older than our sins." Being convinced that nothing separates us from the love of God puts us in the perfect position to receive everything God offers us in His love.
We know from 1 John 4:18 that perfect love casts out fear, and fear is often the tormentor accompanying the situations we face. While other emotions may surface in the onslaught of trouble, I find fear to be the most detrimental to the process of gaining victory over that trouble.
What I notice in my own life is that subconsciously I fear that God's grace won't be sufficient for me. Upon that realization, I have a choice to make. Do I continue in the fear that a circumstance will ask more of me than I want or have to give? Do I continue in the fear of the lack of my own strength or ability? If I didn't have Christ abiding within me, then I would have every reason to fear these things. But the truth is, Christ does dwell in me, and because of that, there's no reason that these fears should be anything more than passing thoughts that are taken "captive to obey Christ" (2 Corinthians 10:5).
Paul says the Lord said to him "My power is made perfect in weakness" which should be a joyous revelation to us all. Paul also says "…we have this treasure in earthen vessels, that the excellence of the power may be of God and not of us (2 Corinthians 4:7). We are not required to have anything but faith in the love of God for us and a confidence in His Word given to us when He says "be of good cheer, I have overcome the world" (John 16:33). His world-overcoming power is made perfect in our inabilities and weaknesses. If we understand and humbly accept this reality, we have nothing to fear because His grace is sufficient for whatever it is we may be facing.
I have one last thought on this. It's not always a terrible situation or circumstance that requires the grace of God to rest upon us. It can also be something good that God has called us to do that is bigger than our own capabilities. Good things can be seen as impossibilities when we judge them according to our personal, natural competencies. Many of us find ourselves facing God-ordained tasks that we know are beyond our human capacity, and these times require His sufficient grace to enable us to accomplish His will. We can again expect His love to cast out the hovering fears as our faith is receptive to the power of God.
It is the wonderful will of God that we partake of the power He offers us in whatever challenge of life we find ourselves in. We truly can do all things through Christ who strengthens us, and for His glory, let us fully embrace His marvelous provision of sufficient grace.