Christmas in July
By Maria Foslien
Lisa Cooke writes: Now is the time to begin thinking and planning for your Christmas musical or drama, according to Maria Foslien, worship leader and Pastor's wife for Living Word Family Church in Naples Florida.
For the past five Christmas seasons, Maria and her music team have put together a high-quality, high-energy holiday program that they not only use for their own church services, but also for community events, fund raising dinners for local groups, and even Disney World! Their excellence in preparation and performance has opened many doors of outreach, and I asked Maria to put together an outline of her strategy as they plan for each Christmas season.
I encourage you to check out their web-site at www.napleschurch.com, and I trust that Maria's insights will inspire and encourage you as you begin the early stages of preparation for your musical outreach for Christmas 2006.
Also, please take time to see their Christmas concert at http://www.napleschurch.com/Music/Concerts.asx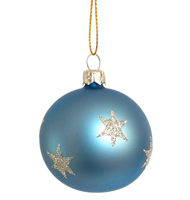 PUTTING ON A CHRISTMAS CONCERT
By Maria Foslien

There are many aspects to putting on a great performance. Doing the "extras" can take even the simplest concert to a professional level. No matter what your church size or budget, your concert can be a hit!
The following categories are available for you to look at:
1. Song Selection
2. Stage Presentation
3. Behind the scenes preparation (How early should we start working on it?)
4. Budget
5. Lighting Effects – Audio/Visual
6. View our Christmas Concert
SONG SELECTION
1. Make it fun
1. Don't be afraid to put variety in your concert.
1. Some fun, festive and lively songs
2. Some Christmas classics
3. Some drama
4. Some Worshipful songs
2. Utilize the resources available.
We have signed up with Brentwood-Benson and Integrity Music companies to receive their quarterly music samples for our review. Christmas samples usually arrive at the beginning of summer. They have sound tracks, chord sheets, music scores, etc… available to buy. It is very helpful!
You may find just a few songs to add to your concert or be able to use an entire Christmas Concert layout from the samples sent. It will depend on your personal music taste. If we can't find a sound track to a song we really want to use, we have them made by a guy who has his own recording studio. If you know someone like that, this is a great option.
Cost for having a sound track made –
We usually pay $500 per track. (Keep in mind, these are professional tracks made with professional equipment.) If it is a very complex sound track, the price has gone up to $750-1,000 per track. You can have lesser quality tracks made for less money, of course.
Church Band – We don't use our church band for our Christmas Concert. We have found it easier to use professional sound tracks. (This may not be the case for you – you may want to use your band.)
Stage Presentation
Coordinate your outfits for the performance.
We always have the women wear long, floor-length black skirts with black, long-sleeved sparkle tops. Simple, yet very elegant. (Once you own them, you can reuse them time and time again.). The men wear black suits or tuxes with white shirts. We buy matching ties so they all look the same.
We keep away from the "Santa" or themed Christmas ties. It seems to be a more polished look to have them a solid color instead of a busy print.
A change of outfit for the second half of your show is always a nice touch. Try having the ladies come out on stage with red sparkle jackets for the second half.
If you view our Christmas Concert you'll see we add little things to our basic costumes for different songs to enhance the theme of each song.
Do something different/special with your stage for the concert.
We like to paint the wall behind the stage a different color for the concert. It is something that has to be repainted of course after the holidays. We like to keep it that way until the New Year.
Different years we've done colors such as a deep evergreen, a rich gold or a cranberry red. All were beautiful. To go the extra mile, you could also put a saying such as "Glory to God" or "A Child Is Born" over the painted wall. This can be done by using a transparency and projector and tracing the letters on the wall or having letters cut out of Styrofoam and mounted to the wall. We suggest a using a fancy font for the lettering, but not so decorative that it is difficult to read or overly distracting. Gold lettering on a green or red background is good. If your wall color is gold, black is really nice for the lettering color.
If stage space allows, putting up a few fake Christmas trees with all white lights is a classy look. Remember the saying, "Less is more." We leave the trees up on stage for the entire month of December.
A word of advice – be committed to changing your Christmas backdrop immediately after the first of the year. You don't want to be like the neighbors who still have their Christmas lights up when it's Valentine's Day. Keep the standard of excellence.
BEHIND THE SCENES PREPARATION
No last minute, throw-together efforts. If it's worth doing, it's worth doing well!
I will pass along some of the best advice I was ever given. START WORKING ON ANY MAJOR EVENT SIX MONTHS IN ADVANCE. With all the details and work that go into a successful big event, you'll find even six months is sometimes not enough. If you need to rent equipment – chairs, tables, lights etc.. – be sure to secure them in advance. Get a team of reliable people to help you. No need carrying the whole load yourself. Do everything now that can be done now. There will be plenty of things left to do that can't be done until later. Make good use of the months before your event. Plan, plan, plan.
Music Practice
Our music team practices for regular church services on Thursday evenings from 7pm-9:30pm. When we start working on Christmas (usually just after Easter) we spend the last half of practice on Christmas music. Working on it over the months allows us to pace ourselves and be totally ready when the Christmas season arrives. It gives us time to perfect our vocals and focus on some "extras" like choreographed movements in the songs.
Lighting
See Lighting Affects – Audio/Visual section
BUDGET
This is where working on your concert many months in advance can really help. You can buy things each month for your concert rather than needing a lump sum all at once. (If your church has a "Christmas Concert Budget" already, praise God!! If not, start small and work your way up year-by-year – that's what we did.)
Cost
We put the singers expense for their outfits on them. Any time I take a new singer on the team, I let them know they will need to get a Christmas concert outfit.
Sound equipment
If your church has a sound system, you may not need to rent any sound equipment, however, before we had really good speakers we would rent them for our concert. It made a HUGE difference in the performance! If you don't have a good system and have it in the budget to do it, I highly recommend renting equipment. Sound rental places usually have sound techs for hire to help if you don't have someone to run it. A word to the wise, get the equipment early enough to work out the sound "kinks" before the night of your performance.
Stage Props
We keep them to a minimum, but it adds a warm feeling to the concert. Buy things you can use year after year. It will save you money if you think long term.
One really neat idea is a fiber-optic backdrop screen. They are expensive to rent, but incredible for that "starry/dreamy" effect.
Concert Tickets
You may want to sell tickets to the concert to help offset the costs. We never look at it as a "money maker". Actually, ticket sales don't even begin to cover the cost we incur for our concert, but it does help. We want our concert to be affordable for everyone. Because of the caliber of our concerts, we have never had a problem with ticket sales. We charge $15 per ticket. In earlier years, when we didn't have all the lighting effects and other extras, our costs were lower. We started at $5 per ticket.
LIGHTING EFFECTS – AUDIO/VISUAL
Resources
Check out www.churchproductions.com
We use several can lights as well as intelligent lighting. It took an average of one hour per song to program the lighting, so you need to have your lights up and ready to go at least a week in advance when you have programming to do for intelligent lighting.
You'll see we started our second half of the set with a clip from an old concert and then transitioned it into the live performance. It was very effective and brought tears to almost everyone's eyes.
Trial and Error
Unless you have professional lighting techs at your disposal you'll just have to start somewhere and begin learning. We use more and more lights and effects each year as our A/V team gets more familiar with the lighting equipment. Talk with the techs from the company you rent lights from, they know the equipment and it's abilities.
You may want to hire their techs to do your concert to start and work with them so you are learning, too.
I hope this gives you some valuable information for your Christmas concerts/productions. We are by no means "professionals". However, we want to make the things we have learned over the years (sometimes the hard way) available to others.
https://tonycooke.org/wp-content/uploads/2022/09/TCMLogo2022-300x138.png
0
0
Tony Cooke
https://tonycooke.org/wp-content/uploads/2022/09/TCMLogo2022-300x138.png
Tony Cooke
2014-10-15 19:07:07
2014-10-15 19:07:07
Christmas in July By Maria Foslien