Visiting D. L. Moody Sites in Massachusetts

Tony Cooke
I was recently privileged to minister in Seekonk, MA, and Lisa and I were able to visit some of the historic sites in Boston on the Saturday prior (thank you Pastor John and Anita Pfeffer). We saw the plaque commemorating where D. L. Moody was led to the Lord by a Sunday School teacher who visited him while Moody was at work at a shoe store.
On Monday, Lisa and I drove to Northfield, MA, where Moody was born and raised prior to his move to Boston. After years of fruitful ministry from his base in Chicago, Moody built a great auditorium in his hometown of Northfield, MA, (seating 2,300 hundred) where huge summer conferences were held. This is also where Moody and his wife were buried. As a history lover, it meant so much to see all of these places.
What is even more remarkable is the chain of events that followed Moody's conversion to Christ. Consider:
Edward Kimball, a Sunday School teacher leads a shoe clerk named D. L. Moody to the Lord.
D. L. Moody ministers in England, and the heart of a young pastor, F. B. Meyer, is lit ablaze with evangelistic zeal when exposed to Moody.
F. B. Meyer becomes a great Bible teacher, and while ministering on college campuses in the United States, leads a student named Wilbur Chapman to the Lord.
Wilbur Chapman attends a D. L. Moody meeting in Chicago and becomes one of Moody's co-workers.
Wilbur Chapman employs an ex-baseball player named Billy Sunday as one of his assistants.
Billy Sunday becomes a great evangelist and preaches in Charlotte, NC, organized by his organization, which later became known as the Christian Business Men's Committee (CBMC).
The CBMC invites an evangelist named Mordecai Ham to Charlotte.
Mordecai Ham preaches in a tent meeting where Billy Graham is saved.
And it all started when a Sunday School teacher reached out to a struggling young man, D. L. Moody, who only had a fifth-grade education.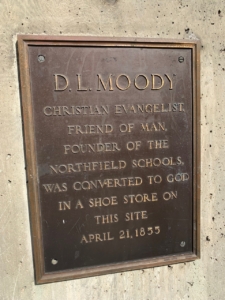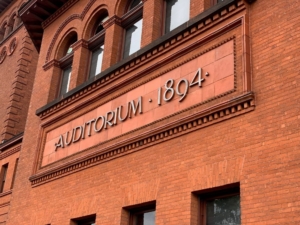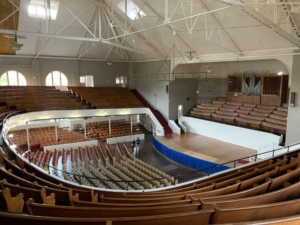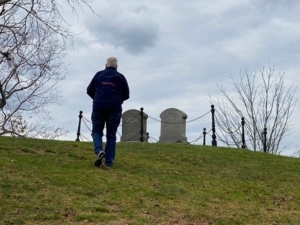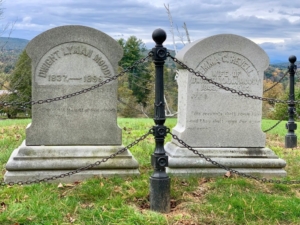 Shortly before his death, Moody said:
"Someday you will read in the papers,'D. L. Moody of East Northfield is dead.' Don't you believe a word of it! At that moment I shall be more alive than I am now; I shall have gone up higher, that is all, out of this old clay tenement into a house that is immortal—a body that death cannot touch, that sin cannot taint; a body fashioned like unto His glorious body."
"I was born of the flesh in 1837.
I was born of the Spirit in 1856.
That which is born of the flesh may die.
That which is born of the Spirit will live forever."