Six Times Jesus Coached His Team

Tony Cooke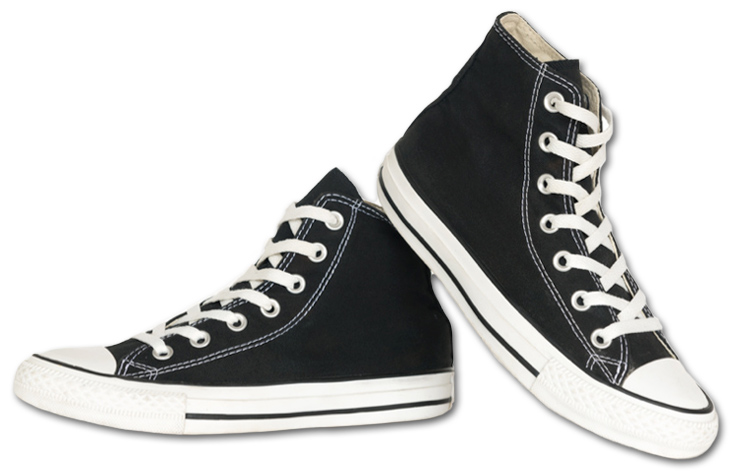 I played a lot of sports growing up, and I'm thankful to have been on several teams. Each coach had a certain way of doing things—a certain philosophy that he wanted the team to operate by, specific strategies to be pursued, and certain plays to be run. All of these necessitated everyone being on the same page and of the same mindset. In addition to the technical aspects of the game, we were often reminded that the attitude we displayed on the court (or on the field) reflected on the coach, the entire team, and on the school itself.
When John Wooden coached men's basketball at UCLA (he led the team to ten national championships), he was a stickler for details and a strong proponent of teamwork. He even taught his players the precise way to put on their socks and to tie their shoes to help prevent the formation of blisters. Wooden insisted that this would help keep the players healthy and on the court. Even when it came to putting on their socks and tying their shoes, Wooden was essentially saying, "We don't do it that way; we do it this way."
One year, UCLA's star center, Bill Walton, decided that he did not want to observe Coach Wooden's guidelines regarding hair. "You don't have the right to tell me I have to wear my hair shorter and not have facial hair," Walton told him. Coach Wooden responded, "You're correct, Bill, I don't have that right. I just have the right to determine who's going to play. We're going to miss you, Bill." Walton immediately got a hair cut, shaved, and came directly back to practice.
Today, many would consider John Wooden old-fashioned and out of date, but he believed that the game was bigger than any one player, and he believed that each player represented more than just himself. Even though Walton had been the NCAA player of the year the previous season, Coach Wooden required that he represent the team and the university in a way that he believed to be appropriate. Walton's great talent was not enough; he had to be humble enough to receive correction, follow instructions, and comply with the team culture.
There are strong parallels between this story and the kind of ministry training we see in the New Testament. This is why pastors and other leaders seek to instill certain values in all of their leaders and workers. Consider how Paul admonished his young protégé in 1 Timothy 3:14-15 (NLT):
I am writing these things to you now, even though I hope to be with you soon, so that if I am delayed, you will know how people must conduct themselves in the household of God. This is the church of the living God, which is the pillar and foundation of the truth.
If there are ways that people must conduct themselves in church, there are ways people should not conduct themselves in church. Keep in mind that Paul had just listed numerous qualifications of church leaders and church workers, so the emphasis here appears to be not on the causal attender, but on the conduct and character of those who serve.
When Jesus spent time with his disciples, he wasn't just making profound statements so they would be enlightened. Rather, he was teaching them such practical things as:
This is how we do ministry, and this is how we don't do ministry.
This is how we treat people, and this is how we don't treat people.
This is how we represent heaven, and this is how we don't represent heaven.
In short, Jesus was training them to have a common mind-set and a shared culture concerning how ministry was to be done. We don't see Jesus focusing on how they put on their sandals or whether or not they had facial hair, but we do see Jesus emphasizing what he considered to be core values in how they did and did not do ministry. Consider these examples in which Jesus is essentially telling his disciples, "We don't do it that way; we do it this way."
To Welcome or to Shun: One of the lessons Jesus taught his disciples was that they were to be accepting, not rejecting. In this specific case, he was teaching them to value "the least of these." When parents brought little children to Jesus for blessing, Mark 10:13 states, "the disciples rebuked those who brought them." Jesus (who was bothered by their approach) used this as a teaching moment and said, "Let the little children come to me, and do not forbid them; for of such is the kingdom of God" (Mark 10:14). Jesus told his disciples, "We don't do it that way; we do it this way."
To Denounce or to Celebrate: It seems there is often a tendency to be jealous and controlling of others. John probably thought he had done something great and noble when he told Jesus, "Master, we saw someone using your name to cast out demons, but we told him to stop because he isn't in our group" Instead of applauding John for his territorial approach, Jesus responded, "Don't stop him! Anyone who is not against you is for you" (Luke 9:49-50, NLT). Again, Jesus was telling his disciples, "We don't do it that way; we do it this way." He didn't want them to be so narrow-minded they believed God could only use someone who was a part of their little group. Rather, it is healthy to celebrate and rejoice in what God does through others.
To Save or to Condemn: Just one chapter later, John gets corrected again. When John (along with his brother James) saw that a Samaritan village had been rude and inhospitable toward Jesus and his disciples, they asked, "Lord, do you want us to command fire to come down from heaven and consume them, just as Elijah did?" Jesus didn't want such an attitude or approach coming from his team. He not only rebuked them, but also said, "You do not know what manner of spirit you are of. For the Son of Man did not come to destroy men's lives but to save them" (Luke 9:54-56). Jesus told his disciples, "We don't do it that way; we do it this way." He was reinforcing what he had taught them earlier: "For God did not send His Son into the world to condemn the world, but that the world through Him might be saved" (John 3:17). Jesus wanted his team to work with him—not against him—in their attitudes and expressions. It was important that they be promoting the same mission and message that he was bringing.
To Focus on the Devil or on Heaven: When Jesus sent his disciples out on a training exercise, they came back very excited about the power they were able to exercise through his name. Jesus was not against them having power and seeing results, but he wanted them to focus on something even more important: relationship! Consider the following exchange in Luke 10:17-20:
Then the seventy returned with joy, saying, "Lord, even the demons are subject to us in your name." And He said to them, "I saw Satan fall like lightning from heaven. Behold, I give you the authority to trample on serpents and scorpions, and over all the power of the enemy, and nothing shall by any means hurt you. Nevertheless do not rejoice in this, that the spirits are subject to you, but rather rejoice because your names are written in heaven."
Jesus had given them his name, his authority, and his power, and he expected them to use it to set captives free. However, he wanted them to keep their eyes on heaven and to rejoice in their relationship with the Father. Yet again, Jesus was telling his disciples, "We don't do it that way; we do it this way."
To Attack or to Yield: Peter was impetuous and impulsive. He tended to act first (or speak first) and think later. When the soldiers came to arrest Jesus, Peter reacted by drawing his sword and cutting off the right ear of the high priest's servant. Jesus immediately told Peter to put his sword up, and promptly healed the man (John 18:10-11; Luke 22:49-51). Jesus was communicating in no uncertain terms, "We don't do it that way; we do it this way."
To Serve or Be Served: The disciples had an ongoing argument about which of them was the greatest. They were regularly jockeying for position and trying to establish their individual superiority. Even at the Last Supper, they were striving about this. In response, Jesus said something and did something. Telling them they were to be different than the world, Jesus states, "Those who are the greatest among you should take the lowest rank, and the leader should be like a servant" (Luke 22:26, NLT). John's presentation of the Lord's Supper doesn't include these exact words, but it does include Jesus getting up from the meal, getting a basin and towel, and washing the feet of the disciples. Jesus says, "Since I, your Lord and Teacher, have washed your feet, you ought to wash each other's feet" (John 13:14, NLT). Jesus teaches and exemplifies, "We don't do it that way; we do it this way."
In just these few examples, we see Jesus training his disciples how to do ministry his way, according to his values and priorities. Consider these "kingdom culture concepts" that he endeavored to instill in them:
We are to love, honor, and respect children (and everyone, for that matter). We are to make them feel loved, safe, and accepted.
Other people will minister who are not a part of our group. We are not to have the attitude that we have an exclusive "corner" on all valid ministry work. We will celebrate the ministries of others, and not have a territorial, exclusive mindset.
Others will not always be accepting of you or your ministry. In such cases, we bless others; we don't curse them. We are to be known as gracious, merciful, and loving people, not vindictive or vengeful people. We do not retaliate against others, even if we have to shake the dust off our feet and go elsewhere.
Though I'm giving you power and authority, I don't want that to be your focus. I want you to focus on the joy of your relationship with the Heavenly Father, and I want you to direct the attention and the affection of others toward him also.
Violence is not the way to win the hearts of men. It is not the way we are going to do Kingdom business. We come to heal people, not to harm them. The Kingdom we represent is not of this world, so don't act like it is.
I want you to cultivate the heart of a servant. Be willing to take the lowest tasks. That's what kingdom greatness is all about.
"We don't do it that way; we do it this way" is all through the New Testament. Specifically, the Pastoral Epistles (1 and 2 Timothy and Titus) are absolutely loaded with admonitions on how to do ministry God's way. The rest of the New Testament is also replete with directions on how to represent Christ, how to love and serve others, how to restore others, and how to minister effectively.
On a practical level, it is important for people to understand the ministry philosophy and the core values of their local church so they can work harmoniously together. This translates into basic concepts of the attitude that is projected toward visitors and how the members relate to each other. Every individual should realize that their attitudes and their actions as members and workers of the local church ultimately reflect upon the rest of the members, the leadership of that congregation, and upon Jesus himself. This is why it is important to be teachable, attentive, and flexible. This is why it's important to receive instruction and even correction on how we do ministry.
One pastor shared that he saw two registration table workers at a men's event who were visiting with each other and enjoying each other's fellowship. The problem is that they were totally ignoring a first time visitor at the registration table. The pastor went over, helped the newcomer register, and then walked him into where the main group was, and introduced him to some men at a table who welcomed the guest and got him involved in conversation. The two workers at the table were so engrossed in their own conversation they were oblivious that the pastor had come over and done their job for them. In the next staff meeting, the pastor told the department head of that group what had happened, and essentially told him, "We don't do it that way; we do it this way."
Little things matter. For John Wooden, how the players put on their socks was important. In church, how we treat, recognize, and honor others is important. Let's always be on the lookout to do things the best way—to do things his way!