How Are You Handling the Full Court Press?

Tony Cooke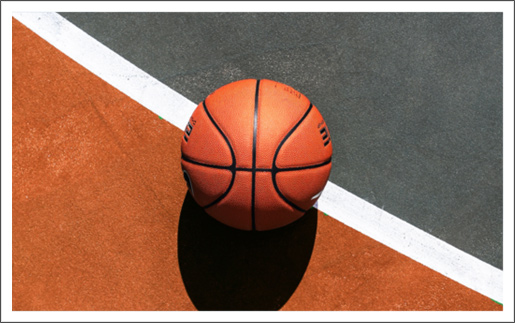 If you are a basketball fan, you know exactly what a full court press is. It brings a noticeable intensity to all that is happening on the court. If you are not a basketball afficionado, let me paint a picture for you, because I believe the "full court press" is a powerful analogy to what is happening in many peoples' lives today.
When a team scores in basketball, the other team takes the ball out of bounds and passes it back in so they can bring it to the other side of the court where they will hopefully score also.  Usually, the defensive team runs back to the other side and prepares to defend the basket. They really don't put any pressure on the ball until it crosses the half court line, and even then, pressure may not be all that intense until the offensive team actually gets into scoring position.
Everything is different when the defense goes into what is called a full court press. The goal of this defensive strategy is not simply to keep the other team from scoring, but to put so much pressure (hence, the word press) on the other team that they can't even get the ball back into play. Or if the offense does make the inbounds pass, to trap the player with the ball—to play such a smothering, suffocating type of defense that the offensive team can't get the ball up the court. The defense wants to put so much pressure on the ball, that the team handling the ball loses control and turns it over. 
A coach will typically have his team do a full court press to break the momentum of the other team, or to get them completely out of rhythm. Part of the goal of a full court press is to frustrate, fluster, and disorient the other team. Because this is a very tiring defense to run, it is usually only used at strategic times, and it is often used late in the game as a last-ditch effort to shut the other team down and perhaps re-gain the lead. 
So, what does a full court press in basketball have to do with our lives today? With our churches today? Is it possible that Satan knows that his time is short and that this is a factor in the increased upheaval and craziness in the world right now? Revelation 12:12 (NLT) makes an interesting statement:
Therefore, rejoice, O heavens!
And you who live in the heavens, rejoice!
But terror will come on the earth and the sea,
for the devil has come down to you in great anger,
knowing that he has little time.
I am not saying that we are at this exact time on the eschatological calendar, but events of this year have put significant pressure on people and churches, and it is clear that some have had their momentum and rhythms significantly disrupted. In basketball, it is very important to adapt to a full court press and to keep one's cool in the midst of increasing pressure. The same is true in life and ministry.
Peter and the Full Court Press
I want to stress that this is absolutely not the first time that increased pressure has come upon believers—far from it! Jesus actually forewarned Peter about an upcoming full court press that he would be experiencing:
Simon, Simon, Satan has asked to sift each of you like wheat. But I have pleaded in prayer for you, Simon, that your faith should not fail. So when you have repented and turned to me again, strengthen your brothers (Luke 22:31-32, NLT).
We all know that Peter did not handle the full court press well. He completely collapsed under pressure. Jesus knew Peter would initially fail, but he also knew that Peter would recover and get back on track.
The sifting process is when the chaff is loosened and separated from the grain. This usually involves some shaking and beating. Satan wanted to destroy Peter and the disciples, not purify them. But Jesus' prayers and God's grace made all the difference. Having had an initial setback from Satan's full court press, Peter did three things, (a) he repented, (b) he turned back to Jesus again, and (c) he strengthened his brothers.
Jesus and the Full Court Press
Another "press" we read of in Scripture is that of Gethsemane. The very name means "oil press." Literally, olives were crushed on the types of presses that were located in this garden, and this was a fitting place for Jesus to pray before going to the cross. On the cross itself, Jesus experienced being crushed on our behalf ("he was crushed for our iniquities," Isaiah 53:5, ESV), but even in Gethsemane, he began to sense the crushing weight of what he would soon experience even more intensely.
In the place of the "oil press" Jesus "began to show grief and distress of mind and was deeply depressed. Then He said to them, My soul is very sad and deeply grieved, so that I am almost dying of sorrow" (Matthew 26:37-38, AMPCE). Jesus persevered through the pressure, and "for the joy that was set before Him endured the cross, despising the shame, and has sat down at the right hand of the throne of God" (Hebrews 12:2, NKJV). Jesus felt the pressure, for sure, but he never let it cause him to lose sight of his goal.
Paul and the Full Court Press
The man who taught so much about faith, peace, and the armor of God underwent tremendous pressure during the course of his ministry. He writes:
We think you ought to know, dear brothers and sisters, about the trouble we went through in the province of Asia. We were crushed and overwhelmed beyond our ability to endure, and we thought we would never live through it. In fact, we expected to die. But as a result, we stopped relying on ourselves and learned to rely only on God, who raises the dead. And he did rescue us from mortal danger, and he will rescue us again. We have placed our confidence in him, and he will continue to rescue us (2 Corinthians 1:8-10, NLT).
Circumstances and their associated pressures did not improve immediately for Paul. He later writes:
Even after we came into the province of Macedonia, we found no relief. We were restless and exhausted; troubles met us at every turn. Outwardly I faced conflicts and inwardly emotional turmoil. But God, who always knows how to encourage the depressed, encouraged us greatly by the arrival of Titus (2 Corinthians 7:5-6, TPT).
Coaching Tips
When a basketball team suddenly faces a full court press, the coach will often call a time-out, settle his team down, and get them to focus. They cannot allow this increased pressure to get them off-course. They may have to adjust their approach a bit to get the ball down the court, but the goals and objectives remain the same. They must determine to not only survive under an increased level of pressure, but they look for ways to actually optimize their game and exploit the other team's weaknesses. As believers, we need to remember that no weapon formed against us (Isaiah 54:17) and that God can take plans that were intended for our destruction and turn them to our benefit and the benefit of others (Genesis 50:20).
We've got this! Grace and peace to you.