What is the 10/40 Window?

Scott Behrman
Scott and Sue Behrman have had the privilege of traveling throughout the world, ministering in 23 nations, and living as missionaries in Italy and Albania. In 1998, the Behrmans planted a church in Wisconsin and pastored that church for nearly 17 years. Throughout their time pastoring in Wisconsin, Scott and Sue joined Scott's parents, Bill and Ginger and Behrman Ministries in short-term missions trips to Europe, Central America, Asia and Africa. Scott's parents have served in ministry nearly 60 years and have been going to the nation of Nepal for over 40 years. The focus of Behrman Ministries in Nepal has been to strengthen believers through teaching and training in conferences, Bible Schools, and evangelizing through Medical Camps held in hard to reach regions of the Himalayas. They also have an orphanage in Kathmandu in conjunction with Cameneti Ministries. 
In February of 2015, Scott and Sue resigned their pastorate and moved to Colorado to join full-time in missions work with Behrman Ministries and to be closer to Scott's parents. Scott and Sue felt in their heart that part of their assignment was to be a part of Bill and Ginger's life and assist them in any way possible. This was a special honor because there are no other family members living close to Bill and Ginger. Since their move, Scott and Sue have partnered with AIMS (Accelerated International Missions Strategies) and serve as international representatives with a focus on the nation of Nepal and beyond. In this first year of transition, Scott and Sue have ministered in Nepal, India, Spain, and Armenia. Their vision is to "empower the church to take the Gospel where it has never gone before" through mobilizing global partners to start church planting movements among unreached people groups. The goal is to make the "Great Commission" become the "Great Completion" (Matthew 24:14).
Nepal has enjoyed a great conversion rate to Christianity, yet there remains 238 unreached people groups. Behrman Ministries has a a passion to see a church planting movement started within Nepal that will focus on these unreached people groups and see churches planted among therm.
For more information about the Behrmans and their ministry you can visit www.behrman.org.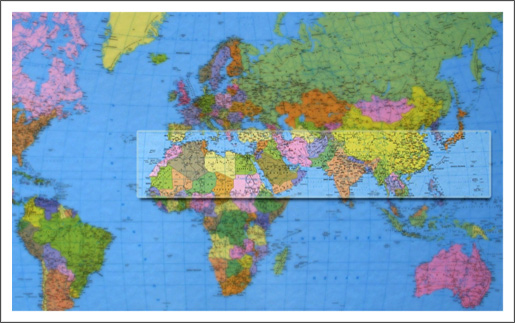 What would it be like if you lived in a country, a city or a village that had no Christians? No Bible study? Not one single church? Not a single Christian witness?
Sue and I are focusing on church planting movements with "unreached people groups." The following article was taken from www.historymakers.info and will provide a clear explanation of the region that holds the greatest number of unreached people groups and the proper global perspective as it relates to our missions efforts.
If the command given by Jesus is to make disciples of all nations (or ethnic groups), then common sense would tell us our job is to find those nations (ethnic groups) that have not been discipled (taught to be followers of Christ). People desiring to fulfill the Great Commission need to know where these "unreached" groups of people are, so that our efforts in completing the task will not just be busy, but productive.
The vast majority of these unreached people live in an area of the world nicknamed the "10/40 window." The 10/40 window is simply a term used to describe a region of the world with the 10 and 40 degrees latitude from Western Africa to Eastern Asia. If you were to draw it on a map, the top would go from Portugal through Japan and the bottom would go from Guinea through the bottom tip of India all the way to the Philippines. This is an important region to think about as a World Christian because most of the people who have not had an opportunity to hear the gospel live here. The 31 least reached countries in the world are in this "window."
The people who are lost in the 10/40 Window are not "more lost" than your neighbor or family member who does not know Christ. But, they are "unreached" in the sense that they have not had an opportunity to hear the Gospel. The issue is not their lostness, but their access to the Gospel. People can be unevangelized without being unreached. There are people in the United States that have not heard the gospel, but they could if they wanted to (or we wanted them to!). Most people living in the 10/40 window couldn't find out about Jesus even if they wanted to! These are unreached people who do not have access to the gospel.
There are over 3.6 billion unreached people in the world today. Of those 3.6 billion people, 88% live in or near the 10/40 window. Only 2.17% of these unreached people live in North and South America combined!
This area of the world is so unreached for several reasons. First, these people do not live in a spiritual vacuum. The world's major religions began in this part of the world and are firmly entrenched there. In the 10/40 window there are 724 million Muslims, 787 Hindus, and 240 million Buddhists. Along with that, many of the countries in this region are oppressive to Christianity. Regardless of these facts, Jesus declared that, "the harvest is plentiful but the workers are few." The biggest reason this part of the world is so unreached is because there is a lack of Christians willing to go to these places.
It is estimated that only 4% of foreign missionaries today are working to reach these unreached people. The other 96% are working in unevangelized, but not unreached areas. According to the World Christian encyclopedia, of all the money designated for "missions" in the U.S. only 5.4% is used for foreign missions. Of the 5.4%, only 0.37% is used to take the gospel to unreached people who don't have access to the gospel. That's about two cents out of every one-hundred dollars given to missions! The rest goes towards efforts to further evangelize reached people.
Martin Luther King Jr. said, "Nothing in the world is more dangerous than sincere ignorance," and that proves true in our global strategies for advancing God's kingdom. We must take the time to educate ourselves on what the world looks like to evaluate our efforts in line with God's command to make disciples of all people groups.
The Global Quiz
Think about the following questions for a moment then scroll below to see the answers.
If the world's population were reduced to 100 people…
How many would be Asian?
How many would be European?
How many would be African?
How many would be Americans?
How many would be white?
How many would be malnourished?
How many would live in a below-standard housing condition?
How many would be unable to read?
How many would hold a university degree?
Answers to Global Quiz
How many would be Asian? 60. How many would be European? 12. How many would be African? 14. How many would be Americans? 05. How many would be white? 30. How many would be malnourished? 50. How many would be live in a below-standard housing condition? 80. How many would be unable to read? 70. How many would hold a university degree? 01.