Pastor Jeff Jones and his wife Beth serve as the Founding & Lead Pastors of Valley Family Church. In addition to his role as Senior Pastor at VFC, Jeff speaks at conferences and events. He and his wife write the Basics Daily Devotional—a free daily devotional email—and host jeffandbethjones.org. Jeff has his BA in Management and Organizational Development from Spring Arbor University in Spring Arbor, MI and received his ministry training at RHEMA Bible Training Center in Tulsa, OK.
Insist or Assist?

Jeff Jones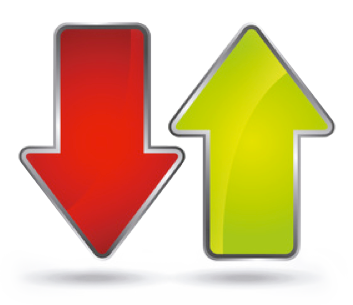 "Love endures long and is patient and kind; love never is envious nor boils over with jealousy, is not boastful or vainglorious, does not display itself haughtily. It is not conceited (arrogant and inflated with pride); it is not rude (unmannerly) and does not act unbecomingly. Love (God's love in us) does not insist on its own rights or its own way, for it is not self-seeking; it is not touchy or fretful or resentful; it takes no account of the evil done to it [it pays no attention to a suffered wrong]." 1 Corinthians 13:4-5 AMP
I've got a simple question for you. The answer helps to identifies what's really inside of you. The answer is also incredibly revealing. Are you ready? Do you "insist" or do you "assist" in life? Let me explain.
There are basically two types of people on the planet. Those who insist, and those who assist. One type insists everything goes their way, and insists things are done the way they want them done, and if they are not, then you are going to hear about it. They are not looking to add value to anyone, they are takers, self-absorbed and self-consumed. For them it is, "my way or the highway." Their worlds are best described with one word, SELF.
Then there are those who look for every opportunity to assist in life. They aren't looking for things to always go their way, they are flexible. They understand they are here on the planet to serve not be served (Mat  20:28). They are quick to roll up their sleeves and help out. They look for ways to add value to others. Their worlds are best described with one word as well, OTHERS.
Which one are you? How would your family, your friends, and your co-workers describe you? It's not a hard question to answer, but maybe one you don't want to hear. You see human nature is selfish, it is a nature that insists on its own way. The nature of God, and our new nature as a born-again believer and follower of Jesus is one of self-sacrifice, it's one of service to God and to others. It's a full life, it's a joy-filled life, it's a satisfying life. It's a life that reflects God.
Listen to these encouraging words from the Apostle Paul:
"Don't be selfish; don't try to impress others. Be humble, thinking of others as better than yourselves. Don't look out only for your own interests, but take an interest in others, too. You must have the same attitude that Christ Jesus had." Philippians 2:3-5 NLT
When we allow Jesus to be the Lord of our lives and we submit ourselves to Him we get a new nature, we become new creations in Christ (2 Cor 5:17). We can start living like Jesus, no longer do we need to insist, but rather we get to assist because life is no longer about us, but life becomes about others. I think this is one of the ways to the abundant life that Jesus promised to give us, all to His glory and His honor!
Prayer: "Father, help me to eliminate the old nature rising up in me. Help me to be others focus, and do a lot more assisting, than I do insisting. In Jesus' Name, amen!"