Allow me to introduce myself. I am Pastor Phil Edwards; I have been married to my lovely wife, Beverly, for 43 years. We have two children, Kristie Byrd who lives in Mt. Airy, NC (Mayberry), leads praise & worship in our church. Our son, Wesley Edwards lives in Greenville, NC and is the worship leader at Covenant United Methodist Church. We are blessed to have our children in the ministry. We have three wonderful grandchildren, Kennedy (12), Phillip (9) and Rivaldo (6).
Bev and I were both filled with the Holy Spirit in 1973 while attending The Cup of Water, a coffee house in Statesville, NC. We felt called to the ministry but had no leadership at that time. We began attending Believers Faith Center Church in Statesville in 1980 which was pastored by a Rhema Pastor. We were excited to learn about Kenneth Hagin Ministries and attended Rhema Bible College in 1986-'88. After graduating Rhema we worked on staff at our home church in Statesville for two years. We began a Bible study in June of 1989 in a small community near Sparta, NC, which mushroomed into New Covenant Church; where we have pastored now for the past 25 years.
We are blessed to be doing what God called us to do; where He called us to do it.
Healing and the Power of Relationship

Phil Edwards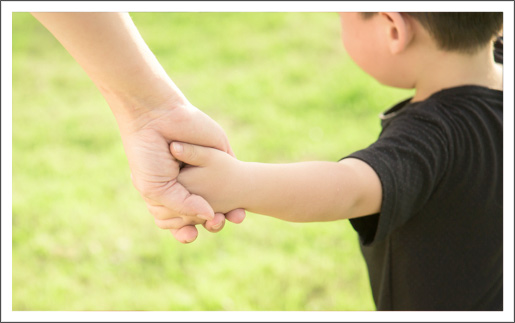 In 2004, I began experiencing some nagging abdominal pain in my lower abdomen. I went to my family doctor who is also is my cousin. She felt I needed to have an MRI on my abdomen. So, it was scheduled for the next week at North Carolina Baptist Medical Center in Winston-Salem, NC. I really didn't think there would be that much medically wrong with me. It was nagging but not excruciating pain, it just would not go away.
A week or so after the MRI, my wife, Beverly and I were eating supper with friends at Cracker Barrel; when I received a phone call from Dr. Georgia Latham. She told me she needed to see me on Monday and talk with me. I asked her, "Why can't we talk now?" She said, "I don't want to discuss this over the phone." After I hung up the phone, all these attacks from the devil began to flood my mind. What is wrong? If this is so serious that she won't discuss it over the phone, then it must be very traumatic news.
I showed up at her office Monday at 4:00 p.m. because she had a heavy patient load that day. Then she gave me the four part diagnoses which were ranked according to seriousness. It did confirm her working diagnosis which was the least serious but much to my shock I was diagnosed with Renal Cell Carcinoma. It was an incidental finding. I had a mass on my right kidney.
Immediately we began to discuss how to move forward from there. I was so blessed at that time that my doctor was a Christian and she began to pray for me in her office. I can't express how thankful I was to have a doctor who knew how to pray. At that point discussions were on treatment and that treatment was the standard treatment for cancer; surgery, and chemotherapy.
I immediately went home to my wife, Beverly, and gave her the news. We both wept. And then I said "Beverly, pray for me." She prayed the sweetest prayer of healing over me. I felt like she shares spiritual leadership in our house, and I wanted her to pray. Of course, she would have done that anyway. We decided at that time not to share this with anybody, except only those who could hook up in faith with us. We never shared it with the church as a whole because I didn't want people praying in the church sanctuary and then go to the foyer and feel sorry for me. Only those who could pray in faith were told, which was very few.
I began making trips to Winston-Salem, NC to see the doctors and prepare for treatment, which was not an easy task. At times I would see Beverly weeping not because she was out of faith; she just knew what was ahead of me. On one such visit when I was by myself I was traveling Highway 89 between Mt. Airy, NC (Mayberry, Andy Griffith's home town) and home; I was approaching a community named Low Gap, NC. Just as I entered the community, I made this statement, "God, I am going to love You for no other reason, than that You loved me first." When I said those words, I knew immediately I was healed! Not in body or soul, but in Spirit I knew I was healed. I still had pain; I still kept my doctor visits; but I knew I was healed. You could not make me doubt it no matter what the doctor said.
I raised my depressing stare from the floor to an upward gaze of victory. I was so sure that I was healed I began to write healing scriptures and tape them to the bottom of my shoes. I figured the devil is under my feet, and these scriptures were eye level for the devil. At that point, the fight became fun! I knew I was going to win. I was teaching middle school math at the time and I can remember standing at the white board and writing the formula for the Pythagorean Theorem: A2 + B2 = C2 and saying, "Devil, I am everything the Word of God says I am; if you don't believe it, read the bottom of my feet, I am everything the Word of God says I am!" I must have said this a thousand times a day. My victory was confirmed at my last doctor's visit, he said, "Whatever it was, turned into a freckle. Go home and worry about something else." Hallelujah! I would like to say that I was healed by faith, but I believe it was because I desired a relationship with my God based on love.
A while later, just after my healing, I was discouraged in my church because I wasn't seeing a lot of growth. I was at a conference discussing my frustrations with another Pastor and he told me, "There is a difference between growing and swelling." I really grabbed hold of that and I am very content with where I am in what God has called me to do for the past 25 years. I only say this because so many people base their relationship with God on swelling. They have an irritation, infection in their life and then they desire a relationship with God. When the irritation is gone, the relationship with God is gone. I think that's what I was doing for a season; basing this situation in my life on swelling. But, when I desired a relationship with God based entirely on loving Him and no other reason the Healer healed me!
I am happy to report that I have never been back to the doctor for this diagnosis and don't intend to go back. The doctor's last words still ring in my ears after twelve years, "Go home and worry about something else." I never had surgery, or chemotherapy. My relationship with Jesus, the healer has kept me whole. Thank you, Lord!