Band of Brothers: Why Accountability Matters
Pastor Mike Kalstrup
Fellowship of Faith Christian Church, Oakland, Iowa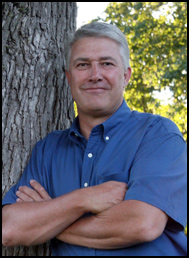 Proverbs 27:17 NKJV
As iron sharpens iron, so a man sharpens the countenance of his friend.
Like many of you, when my wife and I began preparations for ministry in Bible school, we had no idea of the challenges and pitfalls that awaited us in our attempt to fulfill the call upon our lives. The value and importance of close relationships with other ministers really wasn't a matter of concern or 'recognized need' as we sought to have meaningful and fruitful ministry in the world Jesus was sending us to. We soon found out how important those relationships were about to be.
We learned in the months and years ahead that the forces of darkness, challenges, temptations and unexpected disappointments were all part of answering the call. Even though these things were no doubt discussed in Bible School, the harsh realities of their assault could be hardly appreciated. Like all of us, hell itself had initiated an effort to get us to quit and give up; it goes with the territory.
Statistics are clear regarding the 'occupational hazards' that go along with ministry life. The thoughts and feelings of loneliness and isolation are all too real. You can be surrounded by crowds and congregations, and still feel as though no one is there to support you; that's why having good friends in the ministry to provide encouragement, support and accountability is so important. Many are no longer in the ministry because they had not developed this vital 'safety net' for their lives.
The challenge for many ministers is finding the kind of relationships that can keep us strong and add value to our lives. As difficult as it may seem, I believe God has relationships for everyone to have with others that can bless them.
One of the 'problems' in developing peer relationships within the ministry is the immaturity, lack of confidence, intimidation and even arrogance that ministers often have. They may never want to admit it, but it exists. It's a lot like graduating high school; when you go to your five year reunion, everyone is trying to impress one another with whatever they have or might be doing. After 15-20 years, the attitudes become more 'tempered' with the simple appreciation for others being there and a genuine concern for their welfare. The truth is we need one another and we need close relationships that allow for encouragement and strengthening.
These relationships also need to include or be of the nature that allows for accountability. Accountability is one virtue greatly lacking within the ranks of the ministry today. So many are simply doing whatever they want, whenever they want and not being answerable to anyone. That's the reason we have so many scandals within the ministry. They bring a reproach upon the ministry and don't think there should be any consequence; but there is a consequence and it's affecting everyone in the ministry. The growing distrust of ministers continues to erode the 'voice' we have within culture and society. It increases the challenges of getting an audience with the world.
It doesn't have to be that way. We can develop peer relationships that allow for accountability. When I say 'allow for it', we must understand that one characteristic of accountability requires consent on the part of the people being held accountable. I must be willing to be held accountable to my peers, otherwise accountability has no value; it's only talk.
Accountability requires consent; but it also requires transparency and honesty. Being accountable is not something that you're going to do with just anyone; relationships must be developed. Because no two friendships are the same, it naturally requires compatibility, trust and knowing who that person is. Compatibility regarding similar interests, mutual ministry drives and ideology; it may also include similar family dynamics, age, personality makeups, etc. The character of those to whom we're accountable must have integrity, honesty, love and trust. Those are qualities that are essential to a strong relationship. These are the things qualities we seek to incorporate and never violate with inappropriate behavior. That's why I appreciate the close relationships I have with Dan Berry, pastor of Cornerstone Family Church, in Des Moines, Iowa, and Monte Knudsen, pastor of Faith Christian Outreach Center, in Mt. Pleasant, Iowa.
I believe God gave us one another; just like He can do for anyone. Sometimes geographical locations and other obstacles can hinder relational development, but it can happen if we work at it. We work to connect every 4-6 weeks. We aren't always as good about it as we should, with the growing responsibilities of ministry, but an effort is made. Our relationship with one another is invaluable. We discuss ministry life; ministry challenges; home life, kids, planning for our futures. We pray together, have fun together and genuinely refresh one another through our time together.
Someone may ask, "where are such relationships and friendships developed?" They have to be sought out and cultivated. For some, it's more difficult than for others, but essential nonetheless. Many times the geographical location of ministry responsibility can cause us to be isolated and removed from the camaraderie that is so vital to our success. It requires even more effort to connect for those facing these physical barriers.
Dan, Monte and I have a rich friendship with one another. We are one another's biggest cheerleaders; we're for one another. For some, their relationships represent competition. I am proud of their accomplishments and their faithfulness to the call. Their passion for ministry blesses and encourages me. I don't think anyone could be more blessed than I am to have the privilege of calling these men my friends.