He Went Away Sad

Lisa Cooke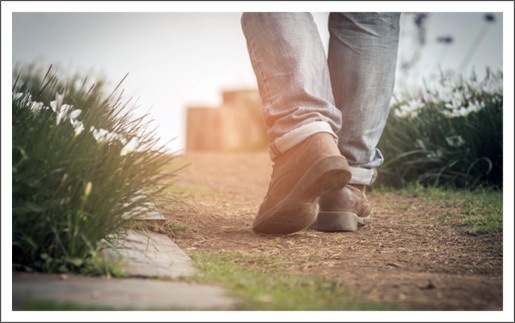 Matthew 19:21-22 NLT
"Jesus told him, 'If you want to be perfect, go and sell all your possessions and give the money to the poor, and you will have treasure in heaven. Then come, follow me.' But when the young man heard this, he went away sad, for he had many possessions."
What do you do when Jesus asks more of you than you want to give?
In Luke 14:33 Jesus says "…whoever of you does not forsake all that he has cannot be My disciple" after He talks to the crowd about counting the cost of following Him. Being a disciple of Jesus means there will be sacrifices to be made and Jesus was quite open about the cost of such devotion.
We want our response to always be a full-hearted "yes" to our Lord, but sometimes He asks something of us that causes us to hesitate. We may find that our trust or affection is in something or someone other than Him that we were previously unaware of. It is for our benefit that Jesus illuminates the areas we are holding back from Him so that we can see where and what He wants to be Lord over.
We don't follow and serve the Lord on our own terms. In Matthew 10:38-39 Jesus said "And whoever does not take his cross and follow me is not worthy of me. Whoever finds his life will lose it, and whoever loses his life for my sake will find it (ESV). This is a rugged Christianity that fearlessly lives a life of obedience for the glory of God and not for self.
Our American culture has an underlying theme of living to make ourselves happy. Do what you want, eat what you want, satisfy your every desire. Without constant reminders of what our life in Christ truly is, we fall prey to these influences. Colossians 3:1-3 helps us remember what our perspective should be. "If then you have been raised with Christ, seek the things that are above, where Christ is, seated at the right hand of God. Set your minds on things that are above, not on things that are on earth. For you have died and your life is hidden with Christ in God (ESV)."
These sacrifices based on obedience to the Lord's directives are meant for our eternal good. Our rewards are not earthly but heavenly. Jesus asks us to see beyond what we see here on earth and by faith lay up treasures in heaven (Matthew 6:19-21). This was what He was trying to get the rich young ruler in Matthew 19 to do—to lay up treasures in heaven. And this is what Jesus is continuing to do in our lives, as He draws us nearer to His will for us.
I heard John Maxwell say once in a message that you have to "give up to go up." I know that our hearts long for all that God has for us, but perhaps we are standing in our own way of receiving because we don't perceive His intended purposes in our sacrifices. We go away sad instead of rejoicing for the rewards God has planned in His great love for us.
A Prayer:
"God, help us to see things like You see them. Help us to look beyond our own happiness and see Your greater plan which stretches throughout eternity. We want to be brave enough to say an immediate yes to You every time You ask something of us. Help us not to walk away sad from You when You ask more than we want to give. Instead, give us the grace to obey from a heart of love toward You. We want to love and serve You with our whole heart, nothing kept back from You, for the rest of our days. Amen."