For the Lord Delights In You

Lisa Cooke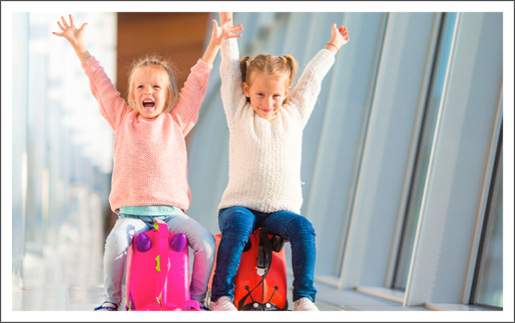 Our God is a God who delights in His people. Many may have difficulty with the scripturally verified concept of God the Father's delight in us, but what a difference it makes in our self-perception whether we do or don't live our lives under this truth.
Isaiah 62:4 says in the English Standard Version "You shall no more be termed Forsaken, and your land shall no more be termed Desolate, but you shall be called My Delight Is In Her, and your land Married; for the Lord delights in you."
What the Lord calls you trumps everything else you may call yourself or what the devil and his cohorts may call you. If the Creator of everything calls you delightful, why would we call ourselves anything else?
Here's what the Lord sees when He looks at you.
He sees the righteousness of Jesus imputed to you. 1 John 4:17 tells us "Herein is our love made perfect, that we may have boldness in the day of judgment: because as He is, so are we in this world." Our grateful response should be "I will greatly rejoice in the Lord, my soul shall be joyful in my God; for He has clothed me with the garments of salvation, He has covered me with the robe of righteousness…" (Isaiah 61:10).
We are to be "found in Him, not having (our) own righteousness, which is from the law, but that which is through faith in Christ, the righteousness which is from God by faith…" (Philippians 3:9). We can easily accept that God the Father is delighted in the righteousness of His Son. The struggle we can have is in fully accepting ourselves as new creations robed in righteousness when we are in Christ. The old us that we should let pass away still can influence how we think of ourselves. But we have died, and our life is hidden with Christ in God now (Colossians 3:3).
He sees His Spirit at work within you. Philippians 2:13 says "…for it is God who works in you, both to will and to work for His good pleasure." The work of the Spirit in our lives is to cause the will of God to be fruitful in us. The Holy Spirit equips us "with everything good that you may do His will, working in us that which is pleasing in His sight, through Jesus Christ…"
I can imagine that the Father is delighted as He sees His good pleasure being worked out in and through our lives. Our part is to honor this work of the Holy Spirit and cooperate with Him, believing that there are holy things happening within us to please God and further His kingdom. Though we are still "works in progress" there is in the Father the ability to see the end from the beginning, and He is delighted in who we are becoming by His Spirit.
He sees His fellowship with you restored. The Bible is a long record of the heart of God seeking after His original intention of a relationship with man. His love nature is delighted as His prodigal children return to their Father's house. When God is in our midst, He rejoices over us with gladness and exults over us with loud singing (Zephaniah 3:17). Such joy we give to God when we desire with our whole hearts His presence, His fellowship! He is delighted when we "passionately long to experience our full status as God's sons and daughters" (Passion Translation of Romans 8:23). When we know the way God feels about us, it makes it so much easier to want to spend time with Him, to get to know Him better, and to work together with Him for the sake of His Kingdom. Our fellowship with God leads us to become imitators of Him, and share His heart in all things. As this happens, we find that we reciprocate that delight He has in us back to Him.
A life lived under the grace of being delighted in will be a life well lived and enjoyed. It will lead to a life that walks "in a manner worthy of the Lord, fully pleasing to Him, bearing fruit in every good work and increasing in the knowledge of God" (Colossians 1:10).