Vulnerability and Leadership

Tony Cooke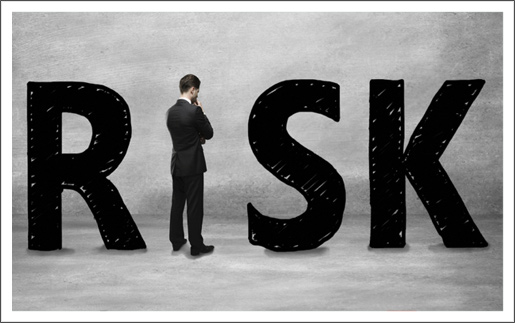 As in years past, I'll be doing a number of leadership roundtables with Pastor Gerald Brooks around the country in the coming months. Every year we both teach new material in these meetings, and I wanted to share with you one of the lessons I taught in last year's meetings.
Living in this world involves risk. It cannot be avoided. Helen Keller said, "Security is mostly a superstition. It does not exist in nature, nor do the children of men as a whole experience it. Avoiding danger is no safer in the long run than outright exposure. Life is either a daring adventure or nothing." A study of Scripture reveals that Jesus and Paul both understood the risks and there were inherent in ministry and leadership, and that they wisely managed them. They knew when to take risk, but they also, at times, would take steps to guard and protect themselves.
Before we examine how Jesus and Paul managed risk in their lives and ministries, it's good to consider some of the risks spiritual leaders today might face, such as: isolation, being misunderstood/misquoted/misrepresented, criticism, rejection, confrontation, stress, delegation, betrayal, financial, marital and family, over-extending oneself, failure, and success. All of these areas present potential exposure, risk, and vulnerability to those in leadership. It's not an issue as to whether leaders will face these risks, but rather, how will they face and manage these risks.
Stop and think about it. Just being born put Jesus at risk. There was a jealous, maniacal earthly ruler who wanted to take Jesus out—to murder him. Joseph and Mary managed this risk wisely by following God's direction in getting their child out of the way of the danger until they were advised to return to their home (Matt 2:19-21). Scripture is full of stories of people who faced risk and made decisions. Sometimes they chose wisely and were blessed. In other situations, they chose poorly and suffered harm.
For example, the four lepers took a risk when they said, "Why are we sitting here until we die?" (2 Kings 7:3). If you recall that story, inside the city there was tremendous famine. Outside the city was the Syrian army. For these four lepers, the status quo was no longer acceptable—sitting still was no longer an option. They took a risk when they chose to walk out to the army, but God honored the risk they took, and moved powerfully on their behalf. It turns out that the risk they took was very wise.
On the other end of the spectrum, Epaphroditus suffered serious illness because of an unwise risk he took through unwise exposure. Paul said of him (Phil 2:30), "for the work of Christ he came close to death, not regarding his life." The phrase, "not regarding" is gambling terminology. He gambled with his life. In other words, he was reckless regarding his own health and well-being. Kenneth Wuest renders it that Epaphroditus "recklessly exposed his life." Clearly, not every risk is a good or wise risk.
With this in mind, let me share with you five principles that Jesus operated by relative to risk, vulnerability, and exposure:
Jesus called some people to high-risk faith adventures.
For example, he told the rich young ruler (Matt 19:21), "If you want to be perfect, go, sell what you have and give to the poor, and you will have treasure in heaven; and come, follow me." But it's important to realize that Jesus didn't tell everyone to do that. Jesus told the man who had been delivered from demon possession, "Go home to your friends, and tell them what great things the Lord has done for you, and how He has had compassion on you" (Mark 5:19). One was called to forsake everything; the other was advised to simply go back to his home.
People get into trouble when they try to do what God has called someone else to do! J.B. Phillips renders Hebrews 11:29 like this: "By faith, the people walked through the Red Sea as though it were dry land, and the Egyptians who tried to do the same thing were drowned." Wise risk (obeying God) was good for the Israelites, but the same external action was presumptuous and unwise for the Egyptians.
While it's true that we should not presumptuously endeavor to imitate the calling on someone else's life, it's also true that when we truly hear from God, it is exhilarating to step out and obey him. As Warren Wiersbe says, "Opportunities energize the faithful and paralyze the fearful."
Jesus resisted foolish, presumptuous risk.
Because some don't understand the point just addressed, they may think that every "leading" or seemingly spiritual impulse is something they are to tackle to demonstrate their faith. On the contrary, the Bible teaches that it is vital to discern the nature and type of leadings we receive. That's why Paul wrote to one group of believers and advised them, "don't be gullible. Check out everything, and keep only what's good" (1 Thes 5:21, MSG).
On one occasion, Jesus was tempted to do something that seemingly would have demonstrated his faith in a very spectacular way. Consider this exchange recorded in Matthew 4:5-7: "Then the devil took Him up into the holy city, set Him on the pinnacle of the temple, and said to Him, 'If You are the Son of God, throw Yourself down. For it is written: 'He shall give His angels charge over you,' and, 'In their hands they shall bear you up, Lest you dash your foot against a stone.' Jesus said to him, "It is written again, 'You shall not tempt the LORD your God.'"
What does this teach us? Among other things, it stresses the value of wisdom and discernment in knowing when to take a risk and when not to.
Jesus advocated common sense, strategic calculation in making decisions.
Jesus certainly knew what it was to be led by the Holy Spirit. He was constantly listening for and to the Father's voice, and was quick to obey. But this doesn't mean that Jesus was against using one's reasoning capabilities when there was no over-riding direction to do otherwise.
Jesus states, "For which of you, intending to build a tower, does not sit down first and count the cost, whether he has enough to finish it—lest, after he has laid the foundation, and is not able to finish, all who see it begin to mock him, saying, 'This man began to build and was not able to finish'" (Luke 14:28-30). What could be more simple and straightforward than that? God is not against common sense! The Apostle Paul said that we are transformed by the renewing of our minds (Rom 12:2), not by the removing of our minds!
Jesus avoided unnecessary exposure to toxic people.
While Jesus did suffer persecution, he did not simply go around making himself a doormat for people to walk on, or a punching bag to be pummeled by others. When Jesus was persecuted, it was because he was specifically carrying out divine purpose. We see other cases where Jesus deliberately avoided situations in which he could have been harmed.
For example, John 2:24 states that Jesus "did not commit Himself to them, because He knew all men." Not long after that, John 7:1 says, "After these things Jesus walked in Galilee; for He did not want to walk in Judea, because the Jews sought to kill Him." In other words, Jesus was not gullible or naïve, and when there were problems, he took reasonable, prudent steps to avoid them. This reminds me a bit of the principle articulated in Proverbs, "A prudent person foresees danger and takes precautions. The simpleton goes blindly on and suffers the consequences" (22:3, NLT). A time would come when Jesus would willingly lay his life down as a sacrifice and as our substitute, but until that time, Jesus avoided unnecessary harm to his person.
Jesus ministered on his own terms; he was not a victim of the whims of others.
Jesus never saw himself as a victim, nor did he ever have a victim mentality. He said, "I lay down my life that I may take it again. No one takes it from me, but I lay it down of myself. I have power to lay it down, and I have power to take it again" (John 10:17-18). The ultimate vulnerability in Jesus' life came when he voluntarily fulfilled Isaiah 50:6, which states, "I gave my back to those who struck me, and my cheeks to those who plucked out the beard; I did not hide my face from shame and spitting." Jesus gave himself willingly on our behalf.
It is also true that various people during Jesus' ministry endeavored to create an agenda for him, but Jesus refused to jump through the hoops others created for him. John 6:15 states, "when Jesus perceived that they were about to come and take Him by force to make Him king, He departed again to the mountain by Himself alone." Likewise, when his brothers sarcastically taunted him to go up to Jerusalem and reveal himself, Jesus refused the bait (John 7:2-10). He continued doing ministry on his own terms, or better yet, according to the Father's will. The point here is that Jesus did not make himself vulnerable to the people in terms of letting others control him. He served people and responded to their faith, but never to their manipulation.
Concluding Thought
Life can be risky at times, but we are called to live both courageously and wisely in this fallen world. In life and ministry, there is wise risk and foolish risk, and God will give us both the wisdom and guidance to make good decisions and to walk sure pathways. May God help us to seize without fear those opportunities he places before us, and may he help us to avoid foolish risk and exposure that opens us up to unnecessary pain.
Living in this world involves risk. It cannot be avoided. Helen Keller said, "Security is mostly a superstition. It does not exist in nature, nor do the children of men as a whole experience it. Avoiding danger is no safer in the long run than outright exposure. Life is either a daring adventure or nothing."