One Size Fits All?

Tony Cooke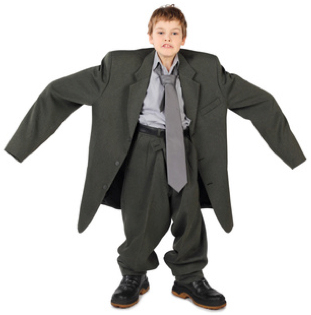 Every true minister deeply appreciates the Gospel of the Lord Jesus Christ and the whole counsel of God's Word. But when it comes to ministering to people, does "where they are" influence and affect how we minister to them? What we minister to them? Is our message "one size fits all," or are there different emphases that are appropriate for different individuals and groups based on where they are with God, their level of maturity, their level of consecration, etc.?
While there was a consistent, common goal in Jesus' messages (getting people to believe in Him), how and what He communicated varied significantly from person to person and from group to group. Jesus communicated in just about every way possible. Throughout His ministry He proclaimed, explained, had compassion, expressed anger, rejoiced, showed kindness, asked questions, and gave commandments. Consider the broad diversity of ways Jesus ministered:
ENCOURAGEMENT and ASSURANCE to the paralytic: "Son, be of good cheer; your sins are forgiven you" (Matthew 9:2).
WARNING to two cities: "Woe to you, Chorazin! Woe to you, Bethsaida! For if the mighty works which were done in you had been done in Tyre and Sidon, they would have repented long ago in sackcloth and ashes" (Matthew 11:21).
LOVING INVITATION: "Come to Me, all you who labor and are heavy laden, and I will give you rest" (Matthew 11:28).
COMFORT when His disciples were afraid because they saw Him walking on the sea at night: "Be of good cheer! It is I; do not be afraid" (Matthew 14:27).
STERN CORRECTION to Peter: "Get behind Me, Satan! You are an offense to Me…" (Matthew 16:23).
MERCY and a DIRECTIVE to the woman taken in adultery, "Neither do I condemn you; go and sin no more" (John 8:11).
SHARP REBUKE to a very religious group, "…if you do not believe that I am He, you will die in your sins" (John 8:24) and "You are of your father the devil" (John 8:44).
HOPE to Mary when her brother had died, "I am the resurrection and the life" (John 11:25).
ADMONITION to Thomas, "Do not be unbelieving, but believing" (John 20:27).
Not only did Jesus minister these ways during His earthly ministry, but long after His resurrection He continued showing diversity of expression when He spoke to believers?to churches?in Revelation 2-3. Jesus commended, corrected, gave hope, encouraged, reproved, rebuked, admonished, praised, warned, and comforted believers. He acknowledged praiseworthy actions, and identified specific sins and told people to repent. One size did not fit all. Jesus spoke to different ones based on what was going on specifically in their lives.
Though some falsely teach that God would never rebuke a Christian, nor would the Holy Spirit ever convict a believer of sin, Jesus said, "Those whom I [dearly and tenderly] love, I tell their faults and convict and convince and reprove and chasten [I discipline and instruct them]. So be enthusiastic and in earnest and burning with zeal and repent [changing your mind and attitude]" (Revelation 3:19, AMP).
Paul indicated that God Himself deals differently with different people: "Notice how God is both kind and severe. He is severe toward those who disobeyed, but kind to you if you continue to trust in his kindness" (Romans 11:22, NLT).
James believed that different approaches were appropriate for believers in different situations. "Is anyone among you suffering? Let him pray. Is anyone cheerful? Let him sing psalms. Is anyone among you sick? Let him call for the elders of the church, and let them pray over him, anointing him with oil in the name of the Lord" (James 5:13-14). James then went on to address ministry to what we might call a backslider: "if anyone among you wanders from the truth, and someone turns him back, let him know that he who turns a sinner from the error of his way will save a soul from death and cover a multitude of sins" (James 5:19-20).
Jude also recognized the need to deal with different people differently. He said, "And on some have compassion, making a distinction; but others save with fear, pulling them out of the fire, hating even the garment defiled by the flesh" (Jude 22-23).
What was Paul's view of a "one size fits all" approach? He apparently did not believe in it either.
1 Thessalonians 5:14 (AMP)
And we earnestly beseech you, brethren, admonish (warn and seriously advise) those who are out of line [the loafers, the disorderly, and the unruly]; encourage the timid and fainthearted, help and give your support to the weak souls, [and] be very patient with everybody [always keeping your temper].
Paul told Timothy, "All Scripture is inspired by God and is useful to teach us what is true and to make us realize what is wrong in our lives. It corrects us when we are wrong and teaches us to do what is right. God uses it to prepare and equip his people to do every good work. I solemnly urge you in the presence of God and Christ Jesus, who will someday judge the living and the dead when he appears to set up his Kingdom: Preach the word of God. Be prepared, whether the time is favorable or not. Patiently correct, rebuke, and encourage your people with good teaching. For a time is coming when people will no longer listen to sound and wholesome teaching. They will follow their own desires and will look for teachers who will tell them whatever their itching ears want to hear. They will reject the truth and chase after myths" (2 Timothy 3:16 – 4:4, NLT).
These instructions for ministers are just as relevant today as when Paul first wrote them. And I believe we are living in that day when some, "…will no longer listen to sound and wholesome teaching." Some today only want to be told they are wonderful and righteous, and have no interest in hearing about their responsibilities as believers. Heaven forbid that a pastor would actually deal with behavioral matters or the issue of sin; he will quickly be labeled a legalist.
I recently came across an amazing statement by Martin Luther in which he identified that those listening to ministers are different and need to be dealt with differently.
"We must know how to teach God's word aright, discerningly, for there are diverse sorts of hearers; some are struck with fear in the conscience, are perplexed and awed by their sins, and, in apprehension of God's anger, are penitent; these must be comforted with the consolations of the gospel. Others are hardened, obstinate, stiff-necked, rebel-hearted; these must be affrighted by the law, by examples of God's wrath: as the fires of Elijah, the deluge, the destruction of Sodom and Gomorrah, the downfall of Jerusalem. These hard heads need sound knocks."
– Martin Luther (The Table Talks of Martin Luther)
By including Luther's statement, am I suggesting that we should endeavor to put believers under the Law of Moses? Absolutely not. Am I suggesting that we should tell people that if they keep the law, that they will be justified? Certainly not. One of the clearest teachings of the New Testament is, "…we conclude that a man is justified by faith apart from the deeds of the law" (Romans 3:28). We should, though, learn from the past, and one of those lessons is that disobedience to God has consequences.
1 Corinthians 10:6-11 (NLT)
These things happened as a warning to us, so that we would not crave evil things as they did, or worship idols as some of them did. As the Scriptures say, "The people celebrated with feasting and drinking, and they indulged in pagan revelry." And we must not engage in sexual immorality as some of them did, causing 23,000 of them to die in one day. Nor should we put Christ to the test, as some of them did and then died from snakebites. 1And don't grumble as some of them did, and then were destroyed by the angel of death. These things happened to them as examples for us. They were written down to warn us who live at the end of the age.
So what do we do as spiritual leaders? I simply suggest that we follow Jesus' example, Paul's example, James' example, and Jude's example. We should preach the whole counsel of God's word, be motivated by love, and be led by the Holy Spirit. One size doesn't fit all. Let's be attentive to our audience, and truly endeavor to give people what they need; not just what they want. Remember, as one person noted, the role of a preacher is often to, "comfort the troubled and to trouble the comfortable."