Beautiful Giving
by Tony Cooke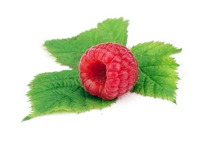 During the Christmas season, much is said about giving, and rightly so. "For God so loved the world that He gave…" is perhaps the most profound and sublime statement in all of Scripture. Jesus gave totally and completely of Himself, and thank God that He did. We have life today—eternal life and abundant life—because of how He gave. We know that we have infinite value because of Jesus giving Himself for us and to us.
Giving from the heart (not from compulsion, guilt, pressure, manipulation, etc.) energizes both givers and recipients, and expresses the beauty of grace.
Gerda Weissmann Klein remarked, "Most people think the Holocaust camps were like snake pits – that people stepped on each other for survival. It wasn't like that at all. There was kindness, support, understanding. A childhood friend of mine, Ilse, once found a raspberry in the camp and carried it in her pocket all day to present to me that night on a leaf. Those are the moments I want to remember. People behaved nobly under unspeakable circumstances." 
That's grace! That's beautiful giving! While Jesus was the greatest giver of all, He was also a recipient of the generosity of others. I want us to look at some of the gifts Jesus received while here on earth.
1. The Gifts of the Wise Men
Matthew 2:11
11 And when they had come into the house, they saw the young Child with Mary His mother, and fell down and worshiped Him. And when they had opened their treasures, they presented gifts to Him: gold, frankincense, and myrrh.
Have you ever stopped to think of the significance of these gifts?
Gold was a gift for a king – a precious metal suitable for royalty.
Frankincense was a gift suited for a priest – in the Old Testament, frankincense was one of the ingredients in the perfume of the sanctuary and was used in accompaniment with certain offerings.
Myrrh was a gift for one who would die – among other things, myrrh was used in the embalming process. In this case, it spoke of and foreshadowed the fact that Jesus had come to die to take away the sin of the world.
2. The Gifts of Friends
Luke 8:1-3 describes Jesus traveling and ministering with the twelve, and also mentions certain women by name (such as Mary Magdalene and Joanna, the wife of Herod's business manager) and other unnamed women, "…who were of such a nature that they kept on supplying them with food and the other necessities of life out of their possessions" (Luke 8:3, Wuest). Jesus lived a life of giving, but He also received from others.
3. The Extravagant Gift of Devotion
Shortly before His death, a woman came to Jesus with a very costly flask of perfume and poured it on His head. Judas and others were angry at the seeming waste, because the value of this perfume was equivalent to a year's wages. Instead of sharing in their indignation, Jesus said: "Let her alone. Why do you trouble her? She has done a good work for Me. For you have the poor with you always, and whenever you wish you may do them good; but Me you do not have always. She has done what she could. She has come beforehand to anoint My body for burial. Assuredly, I say to you, wherever this gospel is preached in the whole world, what this woman has done will also be told as a memorial to her" (Mark 14:6-9).
In this passage, one can see Jesus' appreciation for the gift that was bestowed upon Him. I especially like His recognition that, "She has done what she could." There was something about this that truly touched Jesus' heart. In the Greek, that literally reads, "What she had she did." This woman's giving was not mechanical or obligatory; it came from her heart, and it impressed Jesus.
Ministers often promote giving, but we see that Jesus also received. We pray that this will be a season of receiving and giving for you. We pray that your heart will be open to realize that when it comes to God, "What He had, He did." He's done so much and continues to do so much for all of us. And as you partake of His blessings and strength, may you then be a conduit of His grace to others.
Celebrating a Giver
We want to honor someone who's been a great giver. Carolyn Zumwalt and her husband, Claude, were Sunday School teachers at the church where Lisa and I served as janitors during our first year of Bible school (we later served on the pastoral staff there). We were newly married "kids" and they took us under their wing and showed us many kindnesses. Claude went home to be with the Lord a couple of years ago, and Carolyn found great help and comfort from our book, "Life After Death – Rediscovering Life After the Loss of a Loved One." Since that time, she's given away 360 copies of the book to others to help them deal with their losses. Carolyn recently shared the following with us:
"The reason I've given so many copies of 'Life After Death' away is because of how much the book helped me following the death of my husband, Claude. I've read the book three times, and it helped me to know that I was not going crazy and that I was not alone. Through your book, the Lord helped me through the whole process, as bad as it was. In a manner of speaking, it really was my salvation.
It's been amazing how the Lord has directed my path to people in need of your book. Then they come back and tell what a blessing it has been to them. Many have said the book was 'exactly what they needed.' I met a lady today in Wal-Mart who had just lost her daughter. I reached in my purse and handed her your book. I led a grief recovery group twice at my church and I gave each person one of your books. They all agreed it was such a blessing to their lives. Thank you so much for writing this book."
One of the things we appreciate about Carolyn is that this isn't something she just does during the holidays. It's a lifestyle for her. It's still true, though, that the holidays can be an especially difficult time for those who have lost loved ones. If you know someone who could benefit from "Life After Death," you can order a copy by clicking here.
Multiple Expressions of Giving
Many thoughts of giving this year revolve around material things, but let me encourage you to be mindful of the other types of giving that are so important. Someone compiled a list of eight things we can all give (and receive):
Give the Gift of Listening – Really listen. No interrupting, no daydreaming, no planning your response. Just listening.
Give the Gift of Affection – Be generous with appropriate hugs, kisses, pats on the back and handholds. Let these small actions demonstrate the love you have for family and friends.
Give the Gift of Laughter – Clip cartoons, share articles, funny stories, and a good joke. Your gift will say, "I love to laugh with you."
Give the Gift of a Written Note – It can be a simple "Thanks for the help" note or an "I appreciate you" note. A brief, handwritten note may be remembered for a lifetime, and may even change a life.
Give the Gift of a Compliment – Everyone needs encouragement. Mark Twain said, "One compliment can keep me going for a whole month."
Give the Gift of a Favor – Go out of your way to do something kind for someone.
Give the Gift of Solitude – There are times when we want nothing more than to have some peace and quiet. Be sensitive to those times, and give the gift of solitude to others.
Give the Gift of a Cheerful Disposition – The easiest way to feel good is to extend a kind word to someone. It's not hard to be polite and courteous, to say "hello" or "thank you."
May this be a month of beautiful giving and beautiful receiving for you!
https://tonycooke.org/wp-content/uploads/2022/09/TCMLogo2022-300x138.png
0
0
Tony Cooke
https://tonycooke.org/wp-content/uploads/2022/09/TCMLogo2022-300x138.png
Tony Cooke
2014-10-15 19:00:29
2022-07-22 07:53:40
Beautiful Giving by Tony Cooke