Preaching For Souls!

Marvin Yoder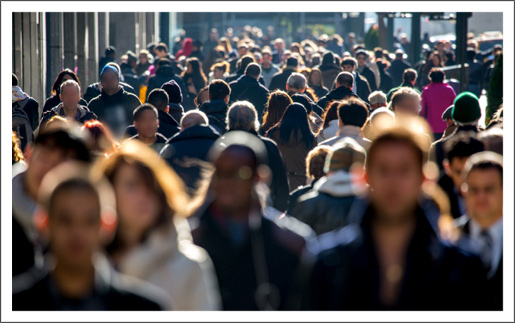 "And He said to them, "Go into all the world and preach the gospel to every creature. He who believes and is baptized will be saved; but he who does not believe will be condemned" (Mark 16:15-16, NKJV).
In a time when the world is growing worse in terms of evil, corruption, violence, and anti-Christian activity, there is a great need to stir the hearts of people with the message of the Gospel! Those in the Church need to be stirred with the evangelistic call to witness to their fellow man. Those outside the Church need to hear the Gospel preached so they can receive Christ as their Savior.
Especially in North America many preachers seem to think that most people are evangelized. The common belief is that pretty much everyone in North America has heard the Gospel message. Perhaps that thought has come about because of the prevalence of preaching on television, radio, and the internet.
The US population has grown increasingly secular, with the Church influencing people less and less because of separation of church and state, prayer eliminated from schools, the Ten Commandments taken out of our courtrooms, and an increasing number of liberal seminaries causing churches to have less regard for the Bible and the power of God.
On any given Sunday morning, multitudes of people in North America, as well as in the rest of the world, are totally oblivious of anything that God is doing in the earth. With churches sitting on many corners in our towns and cities, we tend to think that people are looking for them as they drive down the street. The truth is, multitudes are focused on their own lives and problems in this world and seldom think of heaven or their spiritual condition.
These people need to hear the Gospel message that they must be born again. They need to hear preaching that awakens them to their need to receive Christ as their Savior. Ed Stetzer said "Among the strongest myths that discourage church planting is the flawed understanding that the United States and Canada are already evangelized." [1] This is true not only in church planting but in regard to evangelistic preaching. Perhaps this is why many preachers see no need for preaching a salvation message in their pulpits.
I am pleading the case for more evangelistic preaching in our pulpits. I am challenging preachers to consider preaching more messages that would snatch the souls of mankind from the jaws of hell. My prayer is for more souls in this new year, and for more preachers in the harvest fields, declaring the Gospel message of salvation to all who would believe.
Recently, I saw several Bible texts that caught my attention and challenged me to think more evangelistically. I ended up developing outlines for some of those texts, of which I have included one here. Perhaps it will become a catalyst for preachers to proclaim the Gospel message their pulpits, and more people giving their hearts to Christ . . .
Born Twice!
John 3:3,7, Bible in Basic English – 3 Jesus said to him, Truly, I say to you, Without a new birth no man is able to see the kingdom of God . . . 7 Do not be surprised that I say to you, It is necessary for you to have a second birth.
To the natural mind this is one of the most astounding and seemingly impossible statements that Jesus ever spoke!
The world cannot comprehend the necessity or even the possibility of being born again.
Since Jesus said without being born twice we cannot see the kingdom of God, or have salvation, we ought to look into this all the more . . .
A PERSON MUST BE BORN ONCE TO BE IN THIS EARTHLY LIFE!

This physical birth is how we enter into this earthly life.

The initial physical birth is not of our choice—our parents made the choice to conceive us.
We cannot choose our earthly parents, but we are the offspring of them. As such, we are created in their likeness to some degree.

We have all been born into this world after the fashion of the first man, Adam.

We all have a physical body with which to function, and a mind by which we think and reason the things of this world.
We are all living in this earth with the same spiritual, sinful nature of the first man Adam — "for all have sinned and fall short of the glory of God" (Rom. 3:23, NKJV).

The difficulty every person faces is how to approach God, for Job asked the questions, "How then can man be righteous before God? Or how can he be pure who is born of a woman?" (Job 25:4, NKJV).
Today, if you have been only born once into this world, then you are here with a great need in your life . . .

A PERSON NEEDS TO BE BORN THE SECOND TIME TO BE IN THE KINGDOM OF GOD!


This second birth, which is a spiritual birth, is how we enter into the kingdom of God and ultimately we should leave this earthly life to our eternal home!
This second birth is where we choose God as our Heavenly Father, and we choose to become His child.
The second birth is where a person becomes "born of the Spirit" (Jn. 3:8, NKJV).

Jesus is not talking about becoming a convert of some religion.
He is not talking about becoming a member of a certain church.
He is not talking about being baptized in water.

Jesus is talking about the Spirit causing us to be "born again" and becoming like our Heavenly Father to some degree. (However this does not mean we will ever be God!)
This second birth is about being recreated in the image and likeness of our Heavenly Father, where " . . . old things have passed away; behold, all things have become new" ( 2 Cor. 5:17, NKJV).
The second birth is about receiving salvation and eternal life

THE TIME TO BE BORN THE SECOND TIME IS WHILE WE STILL LIVE IN THIS EARTHLY LIFE!
2 Corinthians 6:2, NKJV – For He says: "In an acceptable time I have heard you, and in the day of salvation I have helped you." Behold, now is the accepted time; behold, now is the day of salvation.
Now is the time to be born again and receive salvation:

Because Christ has already come to make salvation available to us.
Because we are alive and able to choose Christ as our Savior!
Before Christ comes back the second time to receive all who are born of the Father and made Jesus their Savior.

This the hour in which to be born again, and become a child of God.
SUMMARY & ACTION STEPS
You may believe it time to be born again, but you may ask, "How does a person get born the second time into eternal life?"
Romans 10:9-10 (Bible in Basic English) – Because, if you say with your mouth that Jesus is Lord, and have faith in your heart that God has made him come back from the dead, you will have salvation: For with the heart man has faith to get righteousness, and with the mouth he says that Jesus is Lord to get salvation.
Will you make a decision to be born again now?
Will you confess Christ as your Savior and Lord now?
God has given you this opportunity. This is your time. Come now . . .
[1] Ed Stetzer, Planting Missional Churches, Nashville, Broadman & Holman,, 2003, p.12