8 Guidelines to Avoid a "Fast and Furious" Crisis

Marvin Yoder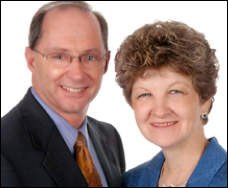 Marvin and his wife, Leah, are the founding pastors of LifePointe Church in Mattoon, Illinois. Marvin is a graduate of Rhema Bible Training Center and is also enrolled in the MDiv Program at Oral Roberts University. Marvin has a rich ministerial background, having pastored several churches, working in Christian education, and traveling extensively as an itinerant minister. Prior to starting the church in Mattoon, Marvin was heavily involved in staff at Rhema, serving as an instructor, dean, and as an associate pastor. Marvin has authored several books and study guides, including Movin' On Up and The Traveling Minister's Handbook. Marvin and Leah have three children, Christina Anne, Nichole Joy, and Audrey Danielle.
The Apostle Paul encouraged the Philippian Church in holding fast the word of life, so that I may rejoice in the day of Christ that I have not run in vain or labored in vain (Philippians 2:16. NKJV). Notice that Paul told them to "hold" fast; not to "run" fast. In other words, it's not the speed in which you run the race as much as it is that you run your race to the finish, still holding on to the Word of God and your God-given call!
The "Fast and Furious" Fallout
According to CBS News "'Fast and Furious' is the name the Bureau of Alcohol, Tobacco, Firearms and Explosives assigned to a group of Phoenix, Arizona-area gun trafficking cases under Project Gunrunner that began in fall of 2009. It's the largest of several known operations in which ATF employed gunwalking, involving more than 2,000 weapons, including hundreds of AK-47 type semi-automatic rifles and .50 caliber rifles. According to sources who worked directly on the case, the vast majority of guns were not tracked and Mexico's government was not fully informed of the case." [1]
Somewhere in the program something allegedly went wrong and resulted in a US Border Patrol agent being killed. This has generated considerable outcry, both politically and publicly. Currently "Fast and Furious" is being investigated by a U.S. House Committee and the political fallout is continuing to escalate.
So what does this have to do with ministry? There are a lot of similarities that we can look at between the government's "fast and furious" program where things allegedly went very wrong and some of the past ministry incidents where things have gone very wrong.
Today I am seeing ministers and ministries who revel in living in the fast lane or being on the cutting edge. They exhibit activities such as thinking they are exempt from biblical rules that govern their spiritual well-being, not following proper financial procedures and guidelines, and ignoring healthy boundaries for their physical well-being.
They carry the burdens of the day that they were not designed to bear on their own shoulders, and live in worry as they endeavor to rise to success. Many live in fear that they will fail in their ministries. Ministers and ministries who operate in things like this are living "fast and furiously," and headed for a crisis of their own making.
Ministers who ignore moral guidelines as spelled out in the Word of God sooner or later find themselves in a crisis in their relationships, their marriage, and their ministry. However, the Bible is quite clear that playing "fast and furiously" with biblical morals will eventually lead to fallout in ministry.
Some ministers are running their Christian ministry as if they are in a race to be number one, failing to follow proper ethical procedures with other ministries, and not maintaining proper submission and accountability to fellow ministers. Thus, they end up doing ministry "fast and furiously" as they would a competitive sports activity, where they win and other ministers and ministries get hurt or lose out.
God Did Not Call Us to Live Fast and Furious
Certainly the fallout is significant from activities such as these I've mentioned. Ministers and ministries are not exempt from following proper policies and procedures. Guidelines are important, even for the most spiritual people. In fact, we find that most genuinely spiritual people are committed to a self-imposed regiment of biblical guidelines and disciplines.
It seems that the farther a person follows God, the more careful they must be to follow God's instructions. In the beginning of a minister's life, there may have been no huge requirements for prayer other than daily devotions. Yet as God gives a minister an assignment to accomplish and a vision to fulfill, more prayer is required. God intended that whenever He gives us an assignment, we then enlist His help in prayer to fulfill it.
When we endeavor to fulfill God's assignment without enlisting His help, we are not following proper guidelines and procedures as outlined in His Word. In John 14:16, Jesus Himself said that He would give us a Helper, the Holy Spirit, who is able to do what we as ministers cannot or should not do. God did not call you to do the work of the ministry "fast and furiously" in your own strength, but in dependence upon the Holy Spirit.
Guidelines for Avoiding a "Fast and Furious" Crisis
As you are "God-trafficking" the message of Jesus Christ around your world, remember the Gospel you preach has great power, and has the potential to change your world. Thus, the enemy will try to bring you under attack and destroy your credibility. So here are some biblical guidelines to keep in mind.
1. Remember Who is the Boss
In any organization the burden of success lies more heavily upon those in charge then those who are working for them. Those who work in the organization arrive and leave at a set time. Those in charge are required to work as long as it takes to achieve the goals of the organization to ensure success.
It is the same way in ministry. The Bible says that God neither sleeps nor slumbers (Psalms 121:4). This means that He is never off duty. God is the "go to" person who is in charge, and who can take care of every problem and situation that we may encounter in ministry.
On the other hand, we as ministers are stewards or caretakers who work for God in His kingdom. This means that we should not have to work "fast and furiously" 24 hours a day in ministry. We are not designed or called to be "on-duty" 24 hours a day. For our own well-being we must remember to get proper rest, both spiritually by casting our cares upon God, and physically by getting enough sleep.
2. Upgrade your Operating System
Increasing your daily intake of God's Word is as necessary as periodically upgrading your computer operating system. Some ministers get too busy with the work of the ministry and stop consulting their operating manual—the Bible! When most ministers started in ministry, a daily intake of the Word of God was SOP (Standard Operating Procedure). Later, it seems that some ministers got busy with the work of the ministry, and their intake of the word of God had diminished to the point that it didn't make much difference. Thus, when the need arises to experience the power of God's Word, it is nowhere to be found, and they "fast and furiously" search for solutions elsewhere.
At the beginning of our Christian ministry it was a revelation of the Word of God that came by the illumination of the Spirit that made us excited, enthused, and energized to pursue the work of the Lord. The reality of the powerful truths of the Word of God caused us to step out in faith to accomplish things far beyond what we would normally have thought to do. So take the challenge, and upgrade your operating system—increase your daily intake of the Word of God—and find out that your ministry will perform better than ever.
3. Keep your Appointments
Stay focused on what God has appointed you to do, and not someone else's assignments. Don't allow yourself to get distracted by what others do, how much success they have, or the failures and problems that you see others have. Keep in mind that others are not your standard. Remember, that "keeping up with the Joneses" can cause you to do things you never thought you would, and you may end up in a "fast and furious" lifestyle that does not reflect your true calling.
In the sports arena, the winner is often the person who mentally plays against himself, rather than mentally playing against their opponent. They seem to perform much better if they stay mentally focused upon what they themselves can do, and not continually on reacting what their opponent is doing. The challenge for us as ministers is to stay focused on what God has told us to do, and not on what others may or may not do. Remember, other ministers and ministries are not your competition!
The apostle Paul spoke some great wisdom at the end of his ministry when he said, "I have fought a good fight, I have finished MY course, I have kept the faith" (2 Timothy 4:7 KJV). He focused on his call, identified the fields of harvest that God had assigned to him, and fulfilled his God-given vision.
4. Stop and Smell the Roses
I know of any number of ministers who have shot out into the world like a shooting star, moving "fast and furiously" but have quickly faded off the ministry scene! People who fail to stop and smell the roses often do not pace themselves so they can sustain their strength to finish the journey.
It is important to take time to enjoy the journey. Avoid "destination-itus," where you only focus on the end result. Certainly reaching our destination is important, but equally important is every step in the journey. The answer to the old question of how you eat an elephant is still the same—one bite at a time. Psalms 37:23 tells us that God leads our steps so that we can reach our destination.
When is the last time you took time to smell a flower, enjoyed a scenic view, or simply spent time enjoying your family? Pacing yourself, and keeping your destination in mind, often means that you take time to treasure each step. After all, you will not return this way again. You are forever moving towards your destination—so take time to enjoy the journey—and you will have a much greater potential to reach your destination in great shape.
5. Maintaining Good Connections
Networking and building relationships is important. One of the challenges that ministers face is to continually stay connected with others, both those above them and those around. When we begin to view the ministry as a team effort, and not a "lone ranger" type of activity, we will minimize the chances of a "fast and furious" crisis.
It's kind of like an appliance that has been plugged into an electrical outlet for a long time, and one day it doesn't work. As we investigate, we find the power cord unplugged from the electrical outlet and plug it back in. Lo and behold, the appliance now works! All that was wrong was the power cord failed to connect with the power source. Although the power was available, the appliance was isolated from it, and was not able to perform or fulfill its duties as required.
As ministers, we should avoid thinking that isolation is an option. When we become isolated, we forego all the resources and wisdom that God intended for us to have at our disposal. It's easy to do – sometimes we unconsciously do not reach out and stay connected to others as we should. One day we wake up realizing that we need someone but we have not stayed in contact with them. So take time to examine your connections, make sure that you are plugged in, and know that you have a support team that will help you in time of need.
6. Morse Code or Texting?
Communication to both God and people around you is important and allows progress in your ministry. Miscommunication can cause a "fast and furious" crisis for you, and hinder the message of the Gospel going forth. Improving your communication will allow you to enjoy greater fruit in your ministry and your relationships. Proverbs 13:17 in The Living Bible tells us that "Reliable communication permits progress."
Are you in communication with your leader, the Holy Spirit? Have you heard correctly from your leader where to go and what to do? Stay in daily contact with Him to make sure you're on track (John 16:13).The Holy Spirit will lead you in your God-given ministry, showing you where your harvest field is and how to effectively communicate with your fellow-laborers.
Years ago when the telegraph and Morse code were invented, it was the cutting edge mode of communication for that time. After that came the telephone. Modes of communication are often different for each generation and evolve from one device and method to another. Today, if we don't "email", "text", "facebook", "tweet", etc…the new generation doesn't listen to us. Are you communicating effectively with this generation? Although a person can send a message faster by Morse Code telegraph than by modern day texting (they have had contests with this), texting will reach far more people because that is how the current generate communicates.
7. Know your Basic Food Groups
I have seen ministers who ate "fast and furiously", always in a hurry, and never took time to chew their food so they can digest it properly. I know other ministers who refused to eat anything that is green. I know one minister who continually ate steaks and potatoes without any vegetables, and ended up with severe health problems. I have seen others who eat unhealthy things on a continual basis. While a person may be able to do these things for a time without any negative results, eventually this type of eating can cause health problems.
Eating healthy is not just for freaks and weird people. Eating healthy can make the difference between us being able to do ministry or being put on the sidelines. While we do believe God's promises for healing, that does not negate the need for us to maintain a balanced diet. I'm not talking about being legalistic or rigid in what you eat, but simply maintaining a reasonable balance between things you need to eat and things that you may enjoy eating. All food items may be allowable, but not all food items are beneficial all the time.
Paul said that he kept under his body, lest he would be a castaway (1 Corinthians 9:27). He was referring to any number of desires that his body may have, but which may not be good for him or help him in his Christian journey. Giving in to fleshly desires may be enjoyable for season, but eventually can cause one to end up unable to function in ministry. Take time to learn what would be reasonably good for you to eat, and make an investment in your well being so that you can finish your ministry well.
8. Don't Hate Those Pushups
Many ministers fail to get the physical exercise that they really need. They do the work of the ministry "fast and furiously" with no regard for their physical strength and well-being. Some have encountered a health crisis simply because of a lack of physical exercise.
"Exercise" is a dirty word to many people. It represents pain and doing things we don't like to do. But it's like one minister said, "The Bible says that bodily exercise profits little. But some people need to get what little it profits."
Doing the work of the ministry is not just a matter of faith; it is also a matter of physically being able to do it. One reason for exercising our bodies is to maintain strength to do the work of the ministry. It helps our blood circulation, and helps get oxygen to our brain, so that we can think better. It helps us to better function in everyday life. Check it out—you'll find the rewards of physical exercise to be greater than the pain of daily exercise.
In the End . . .
At this time I seem to have a fairly good grip on some of these guidelines. Others I am working on very hard to ensure that I don't have a "fast and furious" crisis. Possibly we can all find ourselves working to some degree on these guidelines. The key is to continue working to implement these guidelines (and others we find in the Word of God) so that we avoid a "fast and furious" crisis in our life and ministry.
Let me know what you think about this. Do you have any other ideas for avoiding a "fast and furious" crisis? Share them with us.