And Let The King Of Glory Enter

Lisa Cooke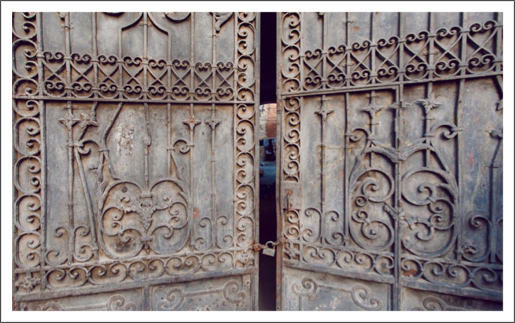 Lift up your heads, O you gates!
And be lifted up, you everlasting doors!
And the King of glory shall come in.
Psalm 24:7
It's Christmas time. For many of us, it's a season of remembering that Jesus is the Son of God given to us, beginning as a baby born of a virgin in Bethlehem. We put our manger scenes up in our houses, we sing the songs telling of his birth, and we are just more aware on a daily basis of the plan of salvation being manifested in the life of Jesus. We are letting the King of Glory enter our thoughts and our lives at this holiday season and that's a good thing.
Easter of course is another time when we give our attention to what Jesus did for us on the cross and in His resurrection. Some of us will participate in the Lenten season where daily the emphasis is put on preparing our hearts for the fullness of all that was accomplished by our Christ.
Both seasons are wonderful and hold a special place in the heart of every Christian. But the thought that comes to me at this moment is what if every day of the year was more like these two holidays? What if every morning we opened up our new day with the intentional focus on our King of Glory rather than having our first thoughts consumed with our to-do list or our worry list?
Our free will allows us the privilege to decide what we will "let in" our thoughts and what will be our focus. We get to choose what we allow our attention to rest on. While decorations and holiday emphasis may remind us of what our God has done for us, we can have a more deliberate decision based motivation to keep in mind the glory of our King that will carry us through the whole year.
This changes my life, when I continually focus on all that Jesus has done for me. It affects every area of my spirit, soul, and body. Isaiah 26:3 states, "You keep him in perfect peace whose mind is stayed on you, because he trusts in you." Why has it been so difficult to keep our minds stayed on God? It is because our enemy knows the power of a focused mind and life.
Those of us who let the King of Glory enter our everyday thought life will be convinced of the ability of God at work on our behalf. We will be strong and do exploits as Daniel 11:32 says. Of course our enemy the devil will do everything he can to distract us or discourage us from all that God wants to do in and through us. One of Satan's favorite ways of short circuiting the will of God in a person's life is to redirect their thought life away from God and His glory into self and its impotence. We must stay alert to his attacks and inroads into our thinking processes. The Holy Spirit can be depended upon to illuminate any darkness that tries to creep into our thought life, and then we are able to replace the untruth with God's truth.
So let's lift up or open any "ancient doors" so that the King of glory may come in (Psalm 24:7) and fill our lives with His presence, His power, and His promises. Let's have a year-round experience of all the fullness of God through Jesus Christ His son. Let's use this holiday season to train ourselves to stay in remembrance of the glory of God shared with us because He so loved the world.