So Now What Do We Do?

Lisa Cooke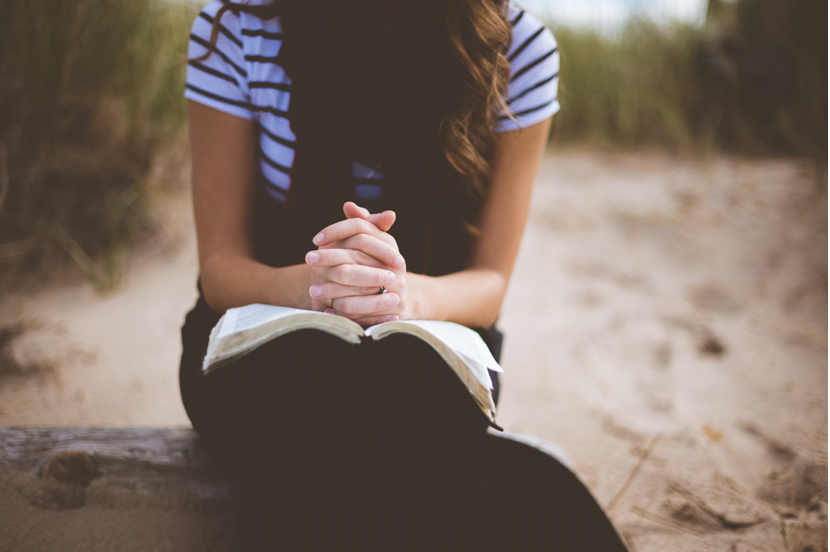 I'm guessing that many mothers of young children are hearing that question hundreds of times a day while our nation and even the world is under the counsel of restricted activity. I know my own "inner child" has asked me that question! It is amazing to all of us how different our life is today compared to a month or two ago. Each of us have this strange new opportunity to ask ourselves, "now what do I do?"
A minister that I enjoy listening to often uses the word "steward" when talking about the decisions we make in any given situation. How we manage our behavior and attitude in the opportunities life presents to us is a measure of our maturity and the depth of our beliefs. In the Christian world, we may hear someone talk about "stewarding the moment well," which means to see the situation as God sees it and are taking actions to support what you believe God would want in that situation.
For example, in this current coronavirus pandemic, many believers are using this time to "hunker down" in prayer for our leaders, prayer for the health care and essential city workers, prayer for our families and loved ones, prayer for God's will to be done on earth as it is in Heaven. They are finding and making time for this concerted prayer and what a perfect choice that is. We are fully assured that this is a critical operation of God's people in this day. Joining our faith with the faith of others through prayer is vital to stewarding this moment well.
Logan Wolfram, in her book Curious Faith: Rediscovering Hope in the God of Possibility, said "… the way we steward our moments along the way might very well be a divine setup for things to come." How very important it is for us right now in this time to think about what we are doing, what we are thinking, and how those things could make a big difference for our future. Annie Dillard has said "How we spend our days is…how we spend our lives." How we do life in the present will affect how we do the rest of our lives.
The minister I referred to earlier said this in one of his sermons recently: "You have to steward your access to the joy God's realm provides." The phrase "steward your access" really stood out to me when I heard it. I asked myself "how am I stewarding my access to everything God has given to His people, joy included?" This is an important question for all of us to ask ourselves at any given time, but even more so in April 2020.
Ephesians 2:18 says "for through Him (Jesus) we both have our access in one Spirit to the Father." Romans 8:32 says "He that spared not his own Son, but delivered Him up for us all, how shall he not with Him also freely give us all things?" Jesus said in Luke 11:9 So I say to you, ask, and it will be given to you; seek, and you will find; knock, and it will be opened to you." These and many other verses encourage us not to neglect the invitation to, and provision of, Heavenly access.
Here are a few thoughts on what it means for me to "steward my access" and "steward my moments" so that this time will be well spent in a "divine setup for things to come."
Daily enter His gates with thanksgiving in my heart, and enter His courts with praise. (Psalm 100:4) I want to be constantly mindful of what the Lord deserves from me, not just what I think I deserve from Him. Worry and fear will have to yield themselves to thanksgiving and praise as I bring my petitions to Him.
"Let us examine and test our ways, and turn back to the Lord." (Lamentations 3:40) This is a significant time to be sure that we are thinking God's thoughts and doing life God's ways. Psalm 139:23 in the Contemporary English Version says "Look deep into my heart, God, and find out everything I am thinking." The New Living Translation of the following verse (24) continues with "Point out anything in me that offends You, and lead me along the path of everlasting life." The Bible says the pure in heart will see God, and most of us will be seeking God with renewed fervor in this time. Allowing the Holy Spirit to speak to those things that need His transformation will move us into a place of seeing God better.
Both naturally and spiritually letting patience have its perfect work, so that we will be entire, and lacking nothing, is going to be a necessary practice. Patience in the good times is not always easy, and in tough times not seeing immediate results can inspire panic. Patience is a powerful fruit of the Spirit that we have been given access to, and coupled with faith, enables us to inherit the promises of God (Hebrews 6:12).
Maintaining hope in the midst of all the facts and figures bombarding us on a daily basis is the big challenge. Hebrews 6:19 talks about hope and refers to access to "the inner sanctuary behind the curtain…" We want to "have this hope as an anchor for the soul" and I found this little paragraph from Dr. McLaren of Manchester concerning the causes of hope that I found helpful.
"Joy and peace are the causes of hope. But if you look again you will see near the beginning of the chapter (Romans 15) another source of it—'patience and comfort of the scriptures'; and I have always noted the combination of the two different occasions as full of blessed teaching. Not only the sunny and tranquil hours should produce it, but also the times when all we can do is to endure, and when all our comfort comes to us from God's Word."
So find your thanks and praise, test and examine your ways, let patience have its perfect work in your life and employ all causes for hope. These as well as many other good and Godly things can occupy our hearts and minds during this unusual season where we may find ourselves asking, "so now what do we do?